Watchtower tells you about password breaches and other security problems with the items you have saved in 1Password.
We continually update
Watchtower
as security breaches are reported, so you can change your passwords right away.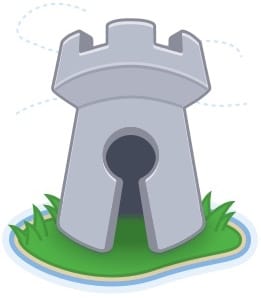 Use Watchtower on 1Password.com
Sign in to your account on 1Password.com, then choose a vault. Click Watchtower in the sidebar to create a Watchtower report.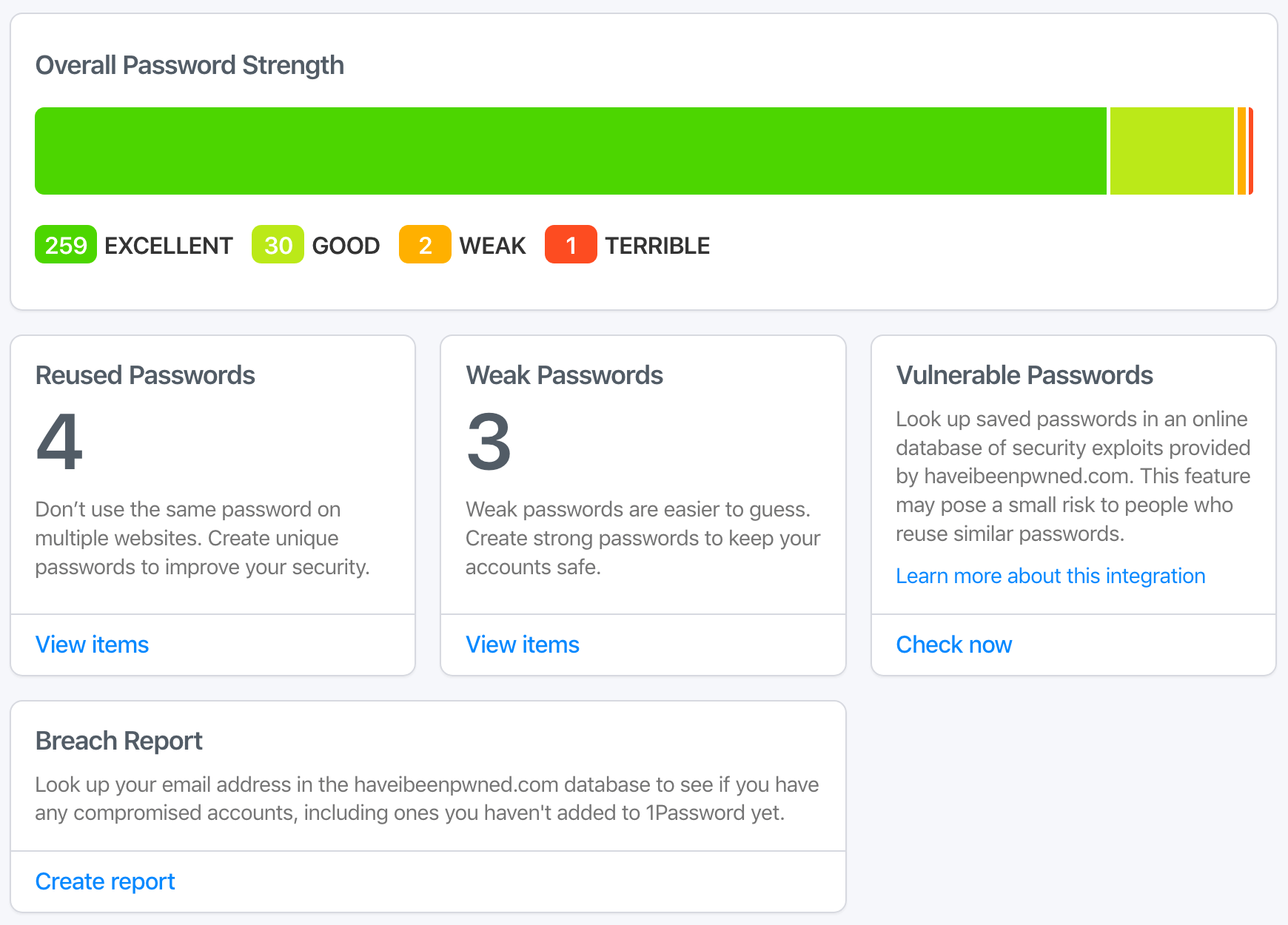 To view items that require your attention, click "View items".
To see if you have any vulnerable passwords or logins with two-factor authentication available, click "Check now" in the Vulnerable Passwords section.
To see if the email address for your 1Password account has been found in any data breaches, click "Create report" in the Breach Report section.
Use Watchtower in the 1Password apps
About the Watchtower categories
Watchtower sorts items into seven categories based on the security problems they have.
Find compromised websites and vulnerable passwords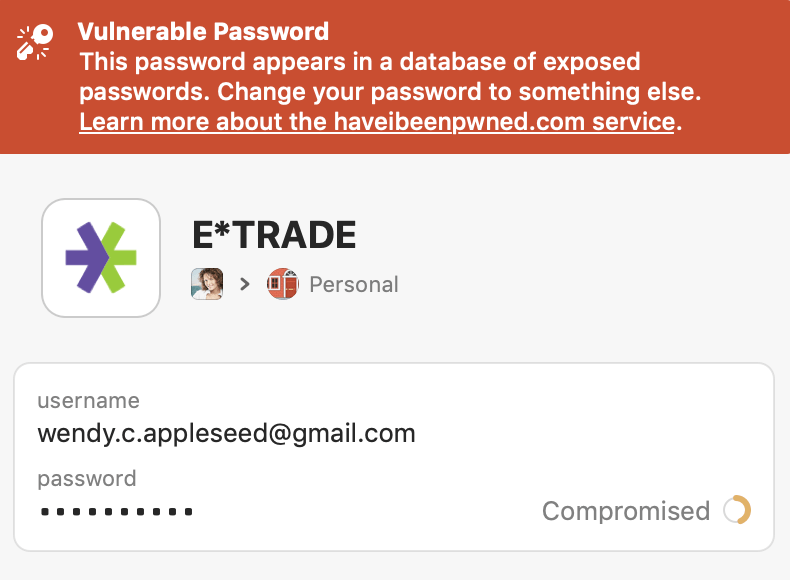 Compromised Websites are logins for websites where a security breach has been reported, and you haven't changed your password since the breach.
Vulnerable Passwords are items with passwords that have been exposed in a data breach. An attacker may not know that you have used that password, but you should still change it.
Learn how to change your password.
Identify reused and weak passwords
Reused Passwords are items that share the same password.
To see which other items use that password, click "other items", then click an item to open it in a separate window.
Weak Passwords are items with passwords that are easy to guess.
To keep all your accounts secure, make your passwords stronger.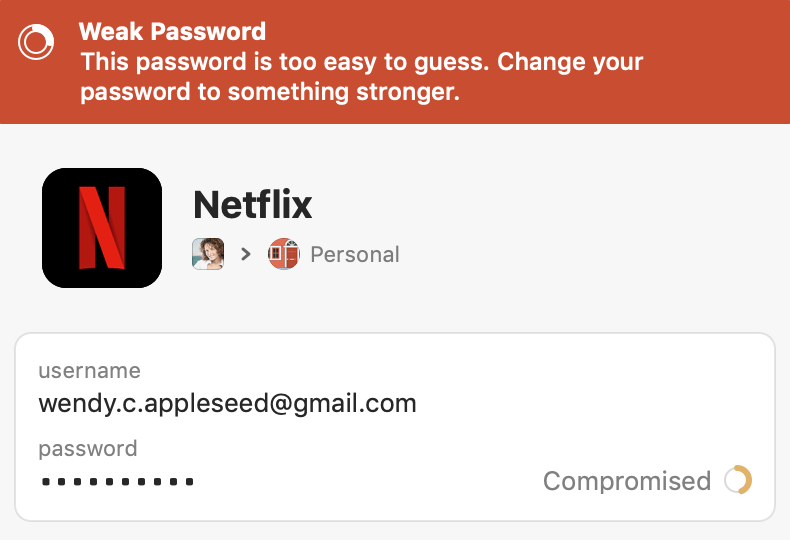 Find unsecured websites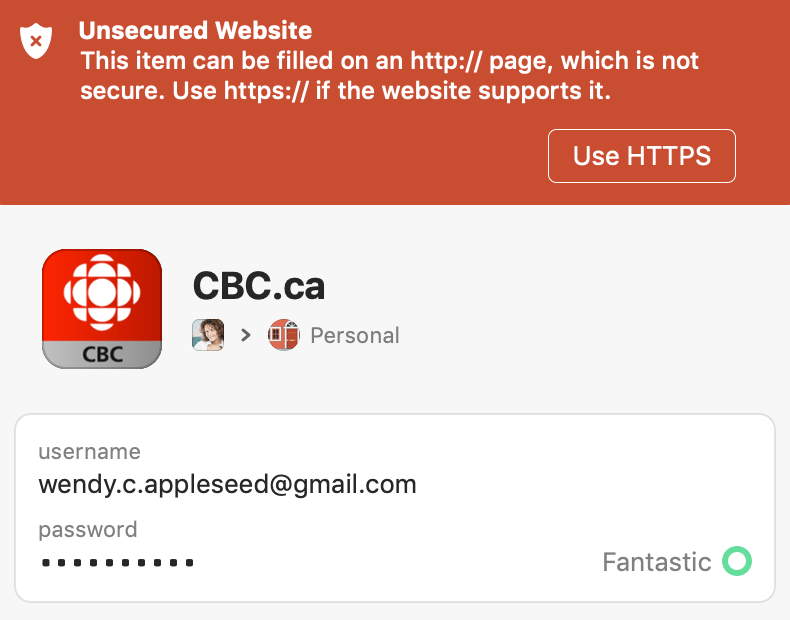 Unsecured Websites are logins in which the first website field starts with http://. Any passwords you enter while on the site will be sent in plain text and could be intercepted.
If the website supports https://, click "Use HTTPS" to update the URL.
If the website doesn't support https://, add the http tag to exclude it from the list.
Identify logins that support two-factor authentication
Two-Factor Authentication shows logins for websites that support two-factor authentication, but don't have a one-time password.
To set up two-factor authentication, click "Learn how to enable two-factor authentication". When you find your QR code, click Scan QR Code.
If you manage two-factor authentication in another app, click Don't Save in 1Password.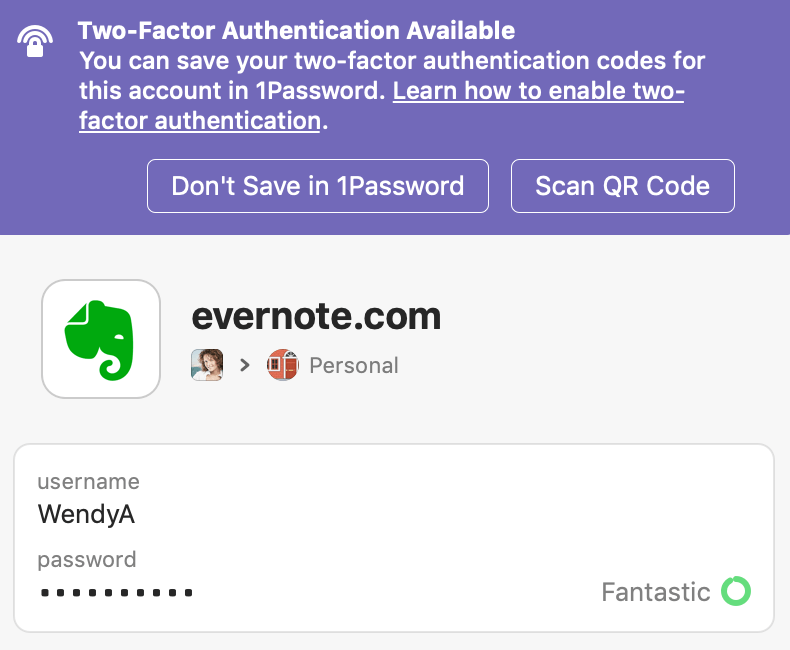 Check for expiring items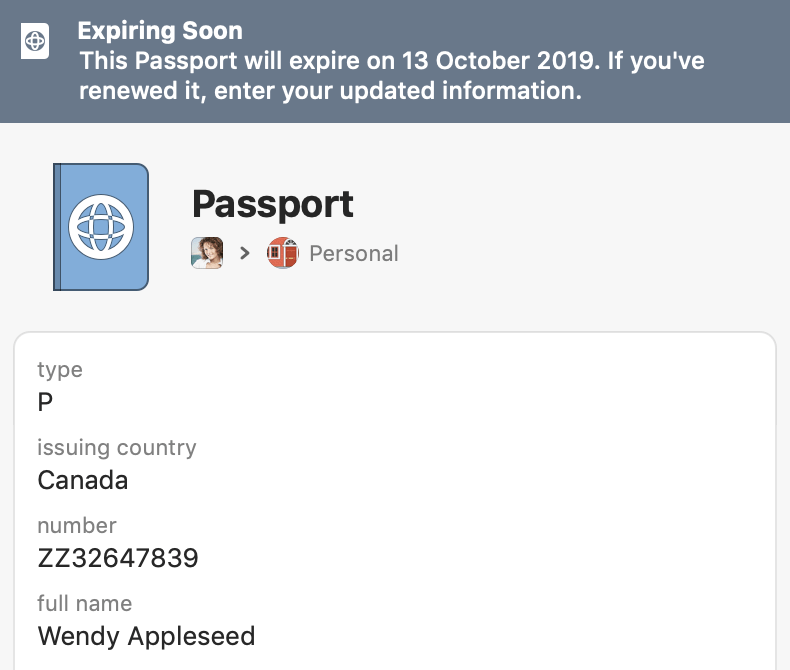 Expiring shows items that are expiring soon, so you can take action:
credit cards, memberships, and drivers licenses that are expiring within 2 months
passports expiring within 9 months
items that have already expired
Learn more