Learn how to manage policies for your team, like account password requirements and firewall rules.
With 1Password Business, you can set policies for how people on your team sign in to and use their 1Password accounts. These include account password requirements, who items can be shared with, and more.
You can set team member policies if you're an owner, administrator, or part of a group with the Manage Settings permission.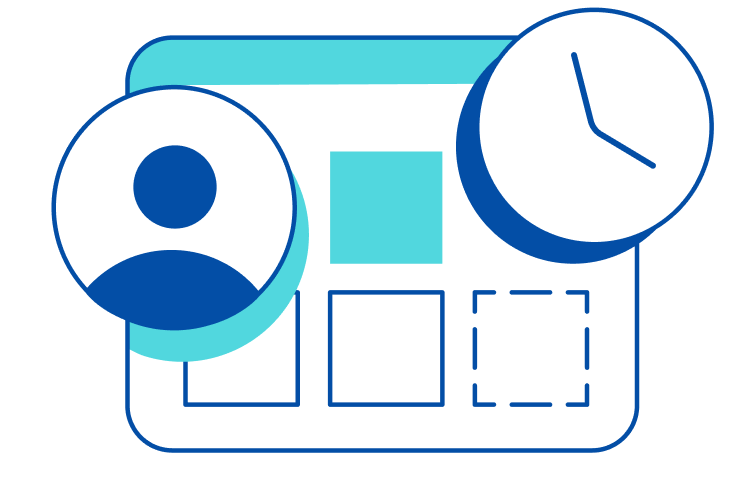 To manage policies, sign in to your account on 1Password.com, click Policies in the sidebar, and choose Manage under the policy you want to change.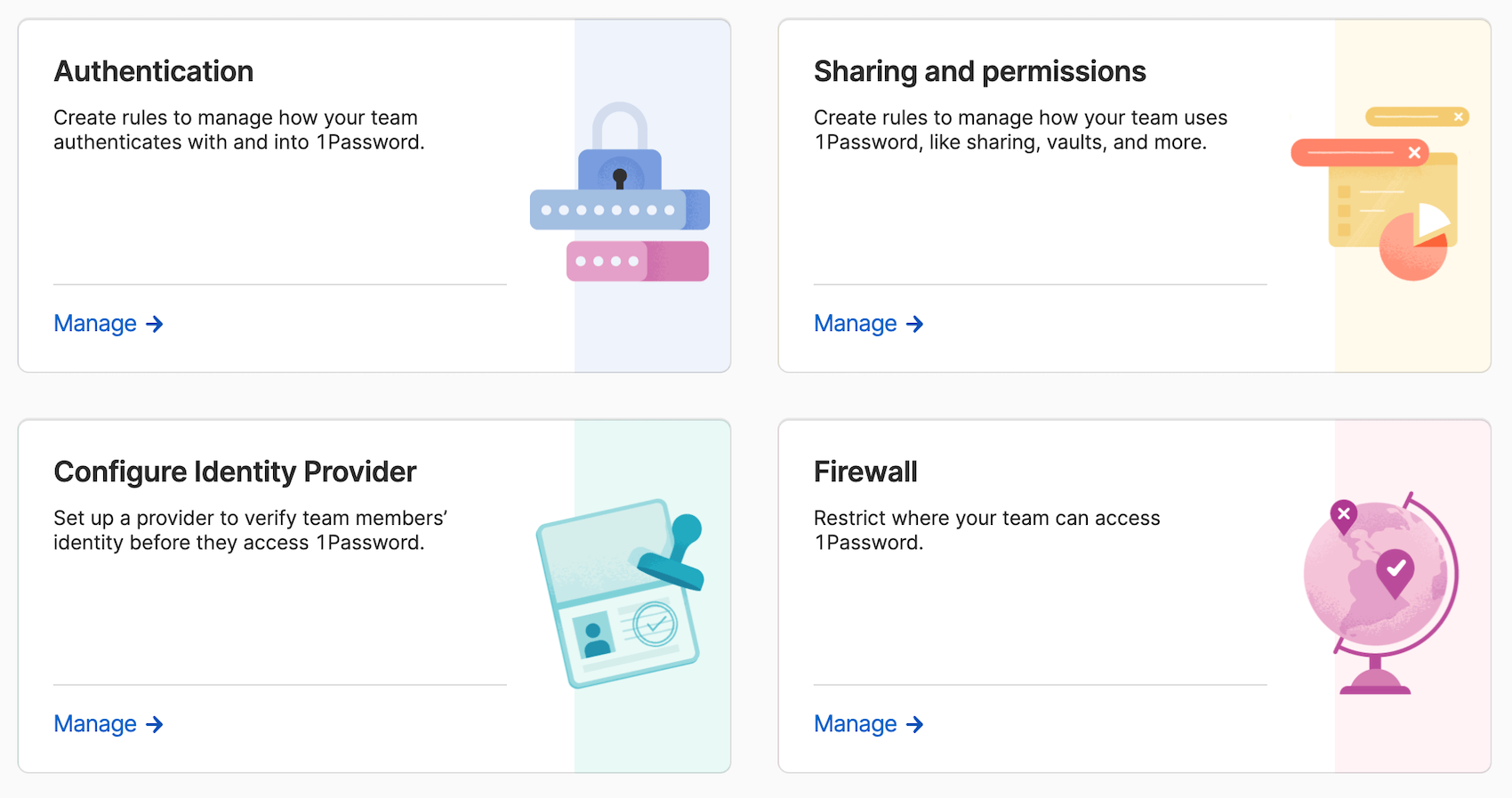 Authentication
Authentication policies affect how your team signs in to and unlocks 1Password. You can manage the following settings:
App usage
App usage polices affect how your team uses the 1Password apps and 1Password.com to save and store items in vaults. You can manage the following settings:
Unlock with SSO
Manage policies related to how your team unlocks with SSO, such as whether they can use biometrics in the apps. Learn more about setting up unlock with SSO.
Firewall rules
Manage your team's firewall rules, such as allowing certain countries and denying some IP addresses. Learn more about creating firewall rules.
Learn more