Learn how to save passwords and sign in to your accounts on the web with 1Password.
Save a login
To save a login, enter your username and password. Then choose Save in 1Password.
You can edit the name of the login and the vault where you want to save it. Then click Save.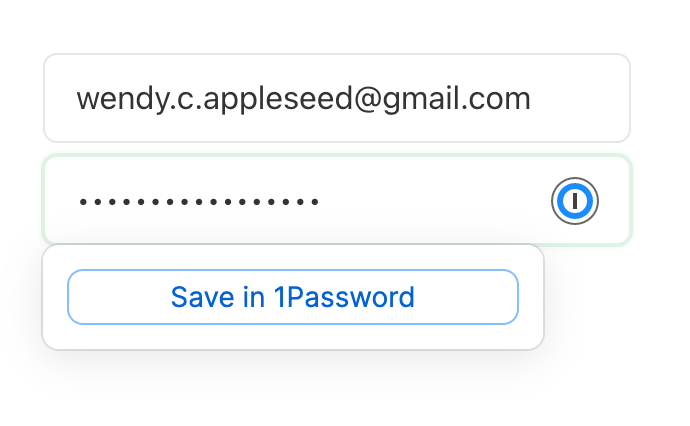 Your web browser might also ask to save your passwords. Because you're using 1Password, you don't need to save your passwords in your browser. Learn how to turn off your browser's password manager.
Sign in to a website
After you've saved your username and password for a website, 1Password can fill them for you.
On the sign-in page of a website, click
in the username or password field, then choose the login you want to fill.
If 1Password suggests more than one item, you can use the arrow keys to select the one you want. Or start typing to find it.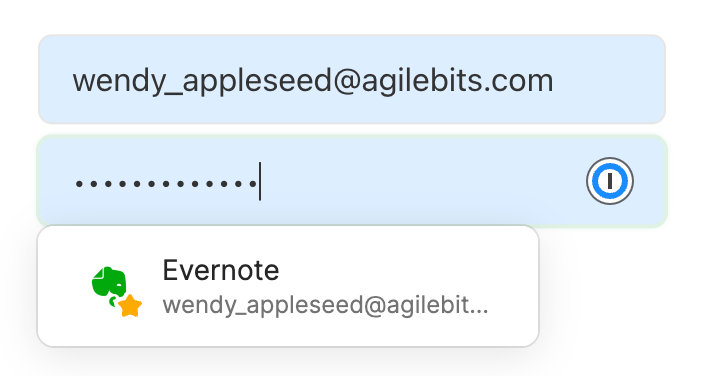 Tip
To open a website and fill your username and password, click
in your browser's toolbar and select the login for that site. In the item details, click the website field.
Sign up for a new account on a website
1Password will create a strong password for you whenever you sign up for an account on a website.
Enter your account details on the sign-up page.

1Password may suggest usernames and email addresses from your Identity items.

Click in the password field and choose Use Suggested Password.

If you don't see Use Suggested Password, click in your browser's toolbar. Click and choose Password Generator, then click Autofill.

1Password will ask you to save your new login. Click Save.

If 1Password doesn't ask you to save your new login, submit the form.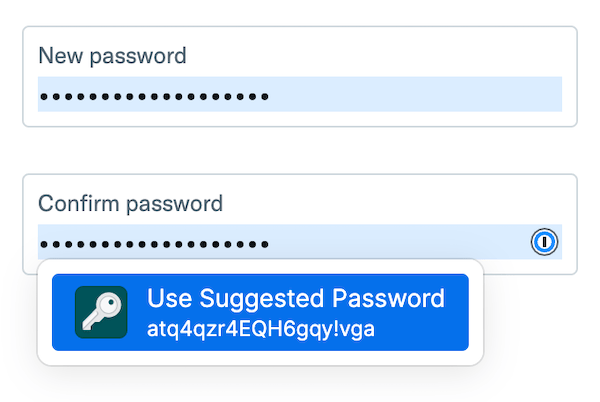 Learn more
You can also fill passwords: