Learn how to set up and use your device passcode to unlock 1Password on your iOS device.
Set up passcode unlock
Important
After you turn on passcode unlock, your device passcode can be used to unlock 1Password, so it should be a strong passcode that's difficult to guess. You should also change it regularly, such as every 3-6 months.
Open and unlock 1Password.
Tap the icon for your account or collection at the top left.
Tap Settings, then choose Security.
Turn on Device PIN.
The next time you unlock 1Password, you'll be asked for your account password, then you'll be able to unlock with your device passcode.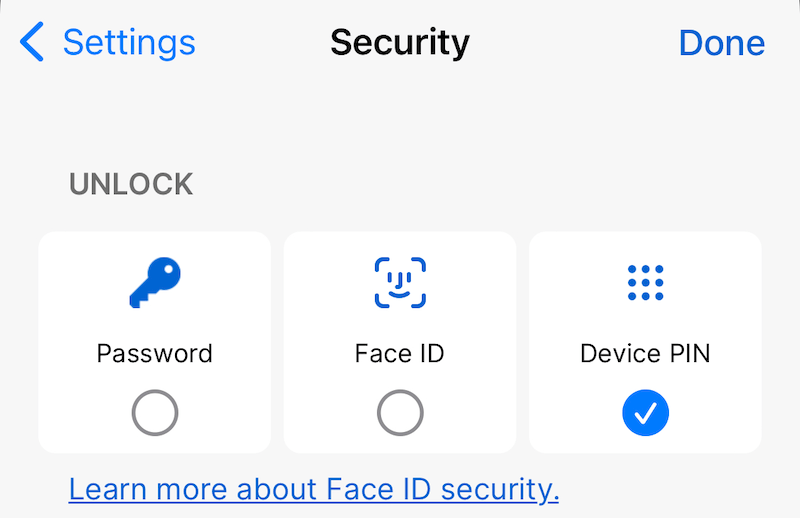 Get help
Passcode unlock is available on devices that support Face ID.
If you use Face ID, you'll only be able to unlock with your passcode when biometrics fail, or if you turn off biometrics in your device settings.
Sometimes, you'll need to enter your account password instead of your passcode:
If your passcode isn't recognized five times in a row
If the amount of time in Settings > Security > "Require password" has elapsed
If you change your passcode
Learn more