You can change your notification preferences for 1Password at any time. Learn more about notifications and how to use them.
On your Mac, 1Password will notify you when:
a new update is available
there is an issue syncing that requires your attention
To open Notifications preferences, choose Apple () menu > System Preferences, then click Notifications. Select 1Password 7 or 1Password Updater on the left, then view or change the settings on the right.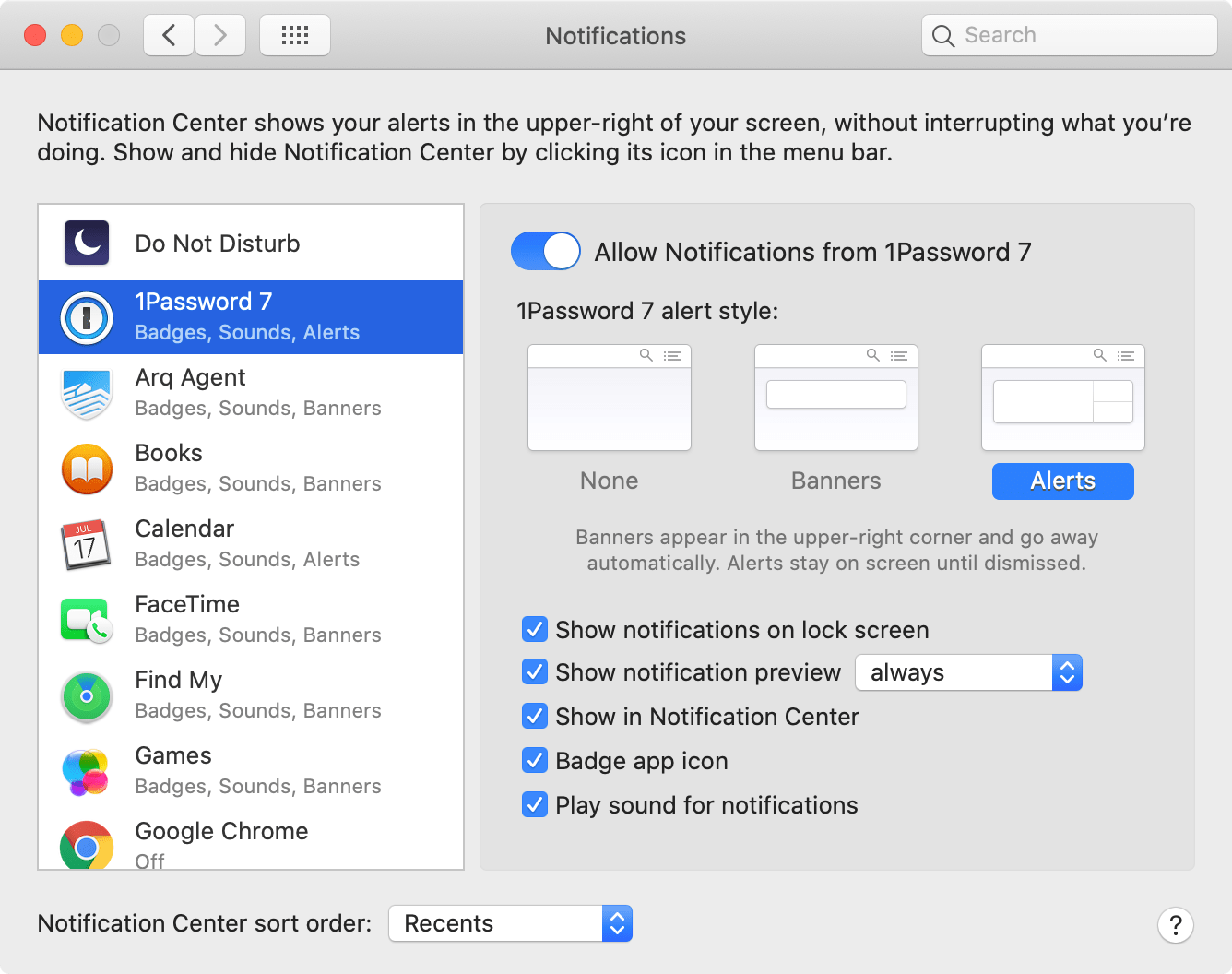 On Android, 1Password will let you know when syncing completes with a pop-up notification. To disable this:
Open and unlock 1Password.
Tap Settings > Sync.
Tap to turn off Notifications.
Successful sync notifications are automatically dismissed after 8 seconds. If there was an error during sync, the notification will remain in the notification area. To disable this:
Open the Settings app.
Tap Apps > 1Password.
Tap to turn off "Show notifications".
That will disable both the pop-ups and the sync errors in the notification area.