1Password works great with more than one account. Learn how to get the most out of your multiple accounts.
You might have multiple accounts because you're already using 1Password at home and were invited to a team at work. Or you might be on multiple teams. Either way, 1Password works just as well with one account as it does with many. It's easy to switch between them to see exactly what you need when you need it.
Consider using the same 1Password account password for all your 1Password accounts
When you're invited to join an account, you'll be asked to create an account password.
If you already have a 1Password account, consider using the same password you already use. You'll then be able to unlock the 1Password apps and browser extension with one account password to see the information in all your accounts.
If you signed up with a different password, learn how to change it.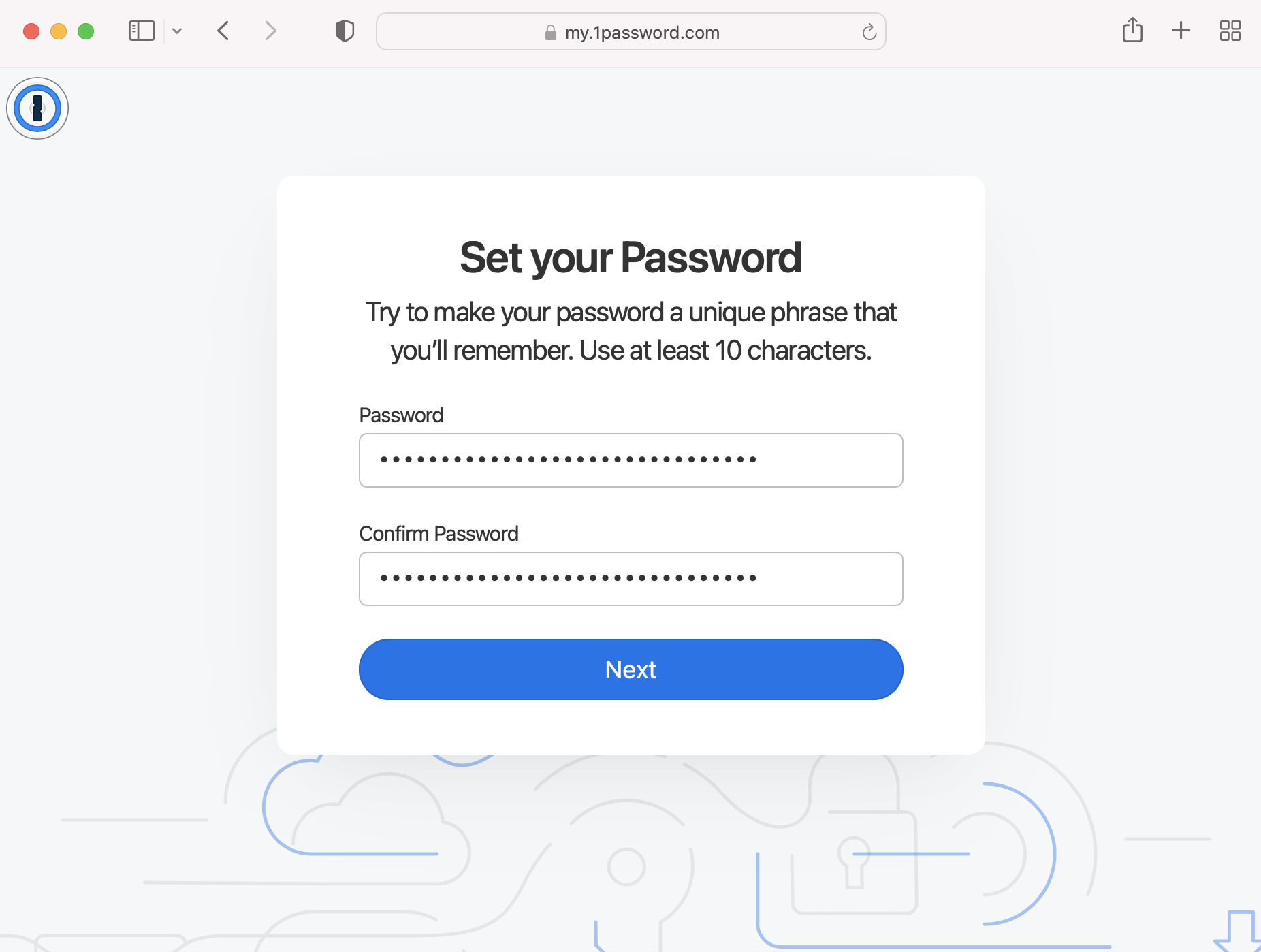 If you need to use a different passwords for your accounts, you can still unlock each account separately in the 1Password apps and browser extension.
Add all your accounts to the apps
It's easy to choose from multiple accounts when you sign in to your 1Password account on the web, but it's a better experience to add them to the apps and browser extension where you can see all your information at once.
When you add multiple accounts to the apps and browser extension, you can:
See all your items from all your accounts at the same time.
Switch to a specific account to see only those items.
Choose where to save new items.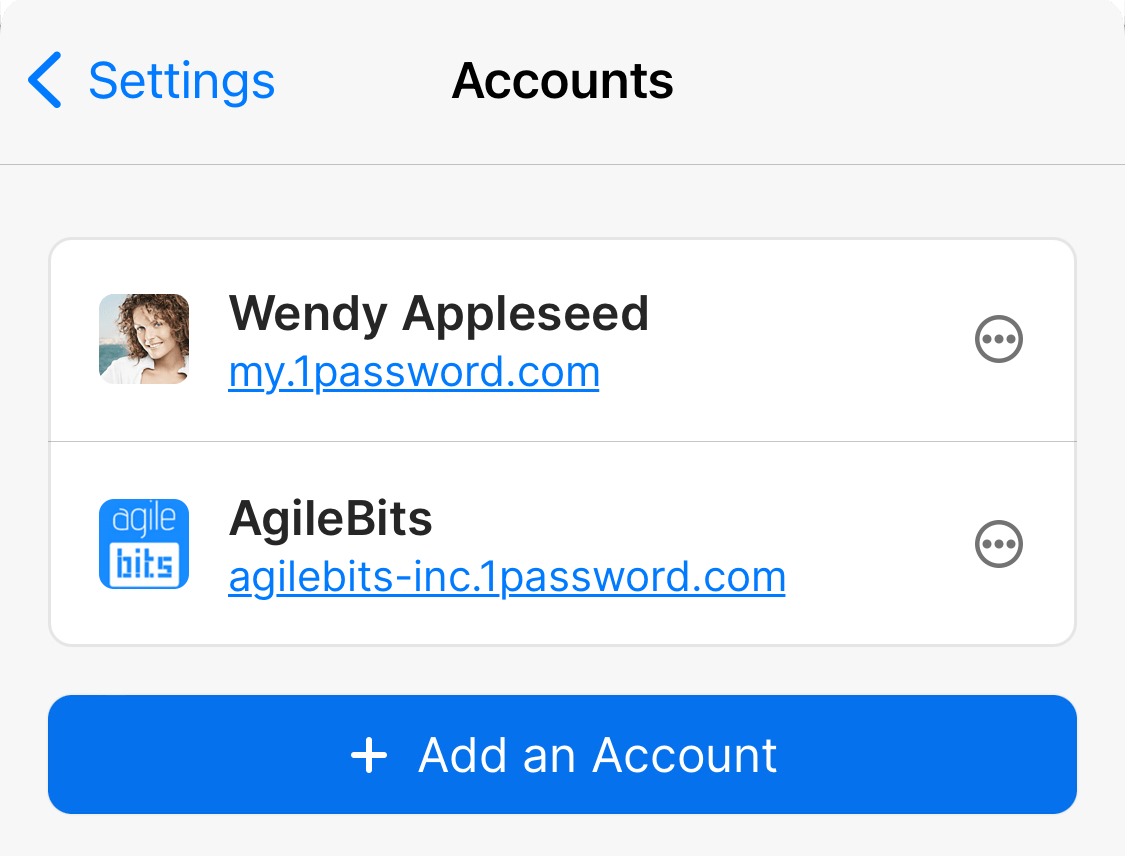 See everything or just one account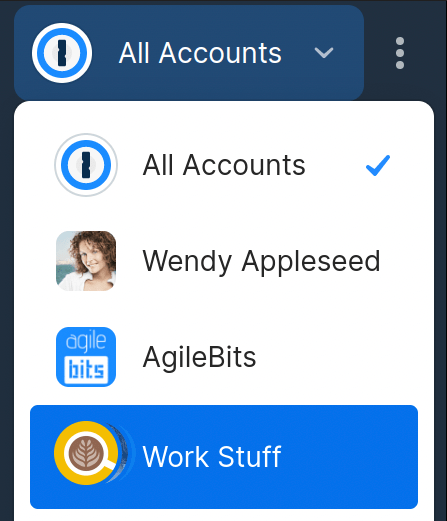 Save items where you want them
Whenever 1Password asks you to save a password in your browser, you can choose which vault it goes into. And you can always move items later if you change your mind.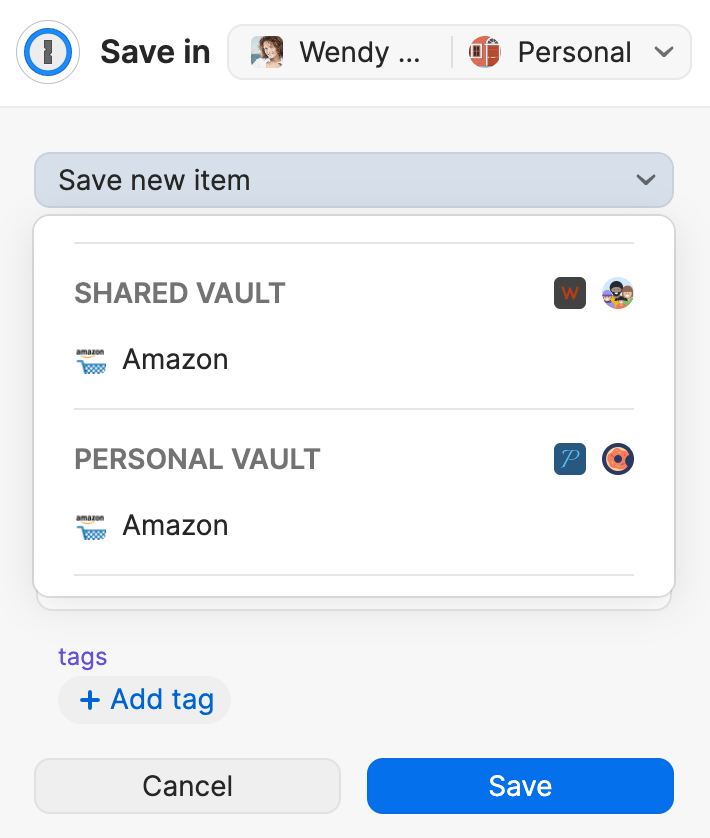 Learn more