Learn how to transfer items from your standalone vaults to your 1Password account.
Sign up or join an account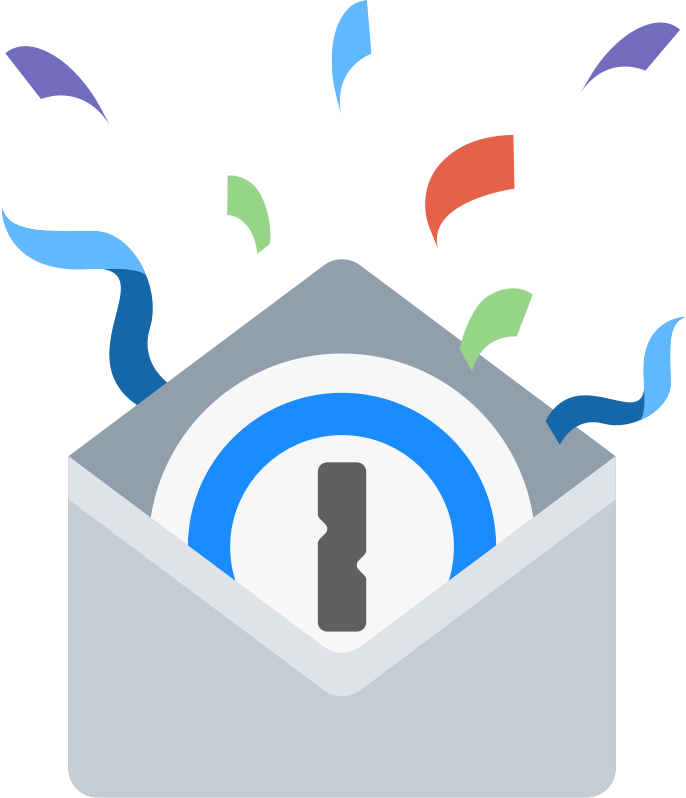 You can sign up for an account on 1Password.com.
If you choose to create a family or team account, only one person needs to set up an account. They're responsible for inviting everyone else.
If someone already set up an account for your family or team, ask them to invite you.
After you've signed up for an account or been invited, you'll get an email from 1Password – click "Let's get started".
During setup, you'll be asked to create an account password. Use the password you already use with 1Password. After you're done creating your account, you'll see your Home page.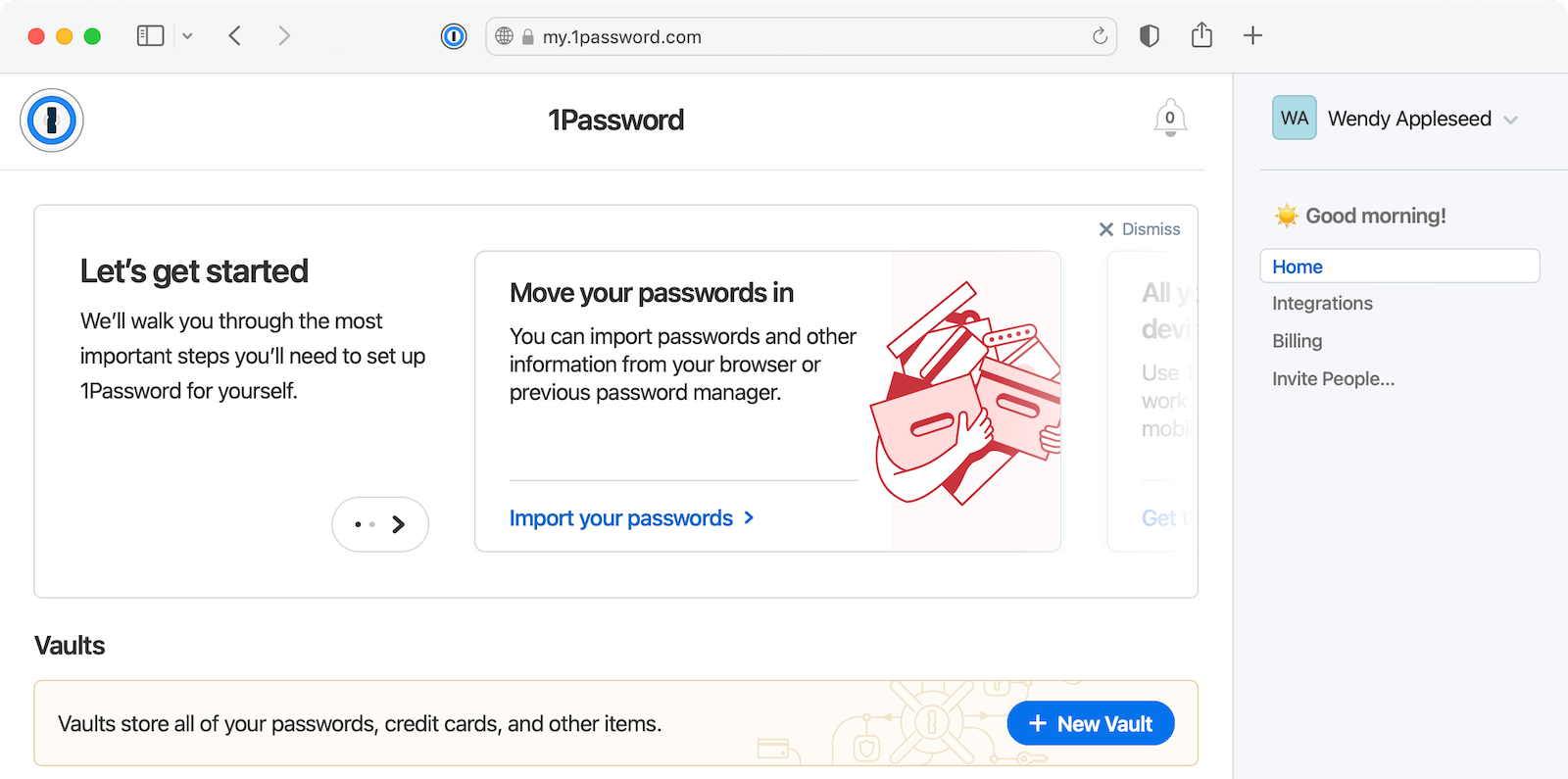 Migrate your data on your main device
Pick one computer or mobile device that has your 1Password data. You'll add your account, migrate your data into it, and then delete your old vault.
Set up your other devices
After you've migrated your data on your main device, add your account to your other devices then remove the old Primary vault:
Mac
From the menu bar, choose Vault > Switch to Vault > Primary.
Choose Vault > Delete Vault.
Windows
Click All Vaults at the top of the sidebar. If you have a different vault selected, you'll see its name instead of All Vaults.
Click next to your old vault and select Remove vault.
Download and install 1Password 8. When you open the app for the first time, you'll see all your accounts.
iOS
Tap Settings > Vaults > Primary.
Tap Delete Vault.
Android
Tap Settings > Advanced.
Tap Delete Primary Vault.
If you can't remove the old Primary vault, make sure you've migrated all your standalone vaults. Then remove them and try again.
Get help
When you migrate your data to a 1Password account, folders become tags, and you can apply multiple tags to a single item. You're not limited to just one. Learn more about organizing with tags.