You can transfer your passwords and credit cards from Dashlane into 1Password on 1Password.com.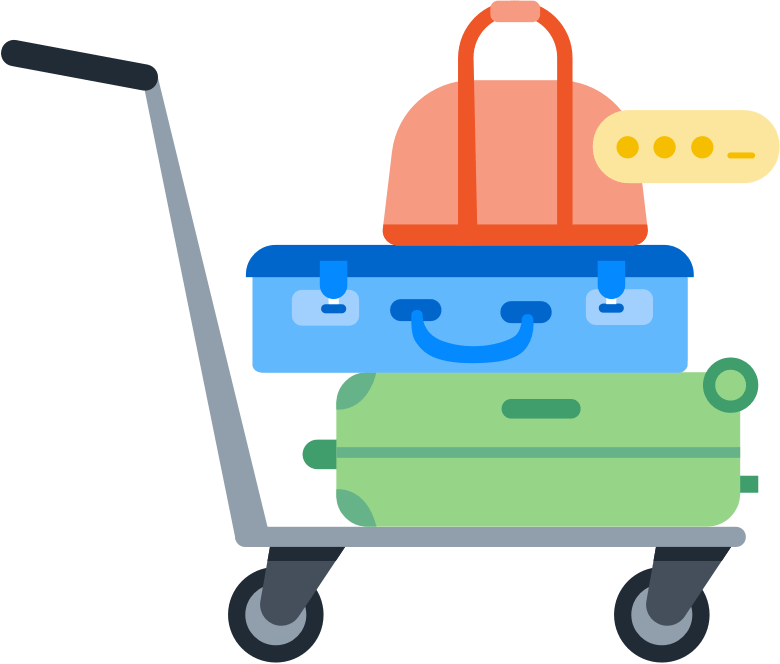 1Password can import your passwords and credit cards from Dashlane. When you import from Dashlane:
Your Dashlane passwords will be converted into 1Password logins.
Credit cards, addresses, and other items can be imported.
Dashlane import is only available on 1Password.com and requires a 1Password account.
Step 1: Export your data from Dashlane
Before you export your data from Dashlane, temporarily turn off any backup software you may be using, so the unencrypted export file isn't backed up. Then follow these steps:
Open your browser and sign in to your account on Dashlane.com.
Click "My account" in the sidebar, then choose Export Data > Export to CSV.
A .zip file will be saved to your computer.
Step 2: Import your data into 1Password
Before you import your data, unzip the file you downloaded. You'll see several CSV files:
| Filename | Contents |
| --- | --- |
| credentials.csv | Usernames and passwords |
| securenotes.csv | Secure Notes |
| payments.csv | Bank accounts and credit cards |
| personalinfo.csv | Addresses |
| ids.csv | Passports, drivers licenses, social security numbers, and tax IDs |
Learn how to upload your CSV files on 1Password.com.
Next steps