Learn how to transfer your Logins, Credit Cards, and Secure Notes from other applications into your account on 1Password.com.
Many applications provide the option to export data using the comma-separated values (CSV) file format. To learn how to export to CSV, check the documentation for your app.
Before you export your data from your old password manager, temporarily turn off any backup software you may be using, so the unencrypted export file isn't backed up.
Step 1: Upload your CSV file
Sign in to your account on 1Password.com.
Click your name in the top right and choose Import.
Click Other.
Choose the vault you want to import your data into. If you're importing personal data, choose the Personal or Private vault.
Click inside the dotted rectangle and select your CSV file.
Click Continue.
Step 2: Choose an item type

To make sure your items are formatted correctly, choose an item type for each row: Login, Credit Card, or Secure Note. Then click Continue.
Step 3: Organize your information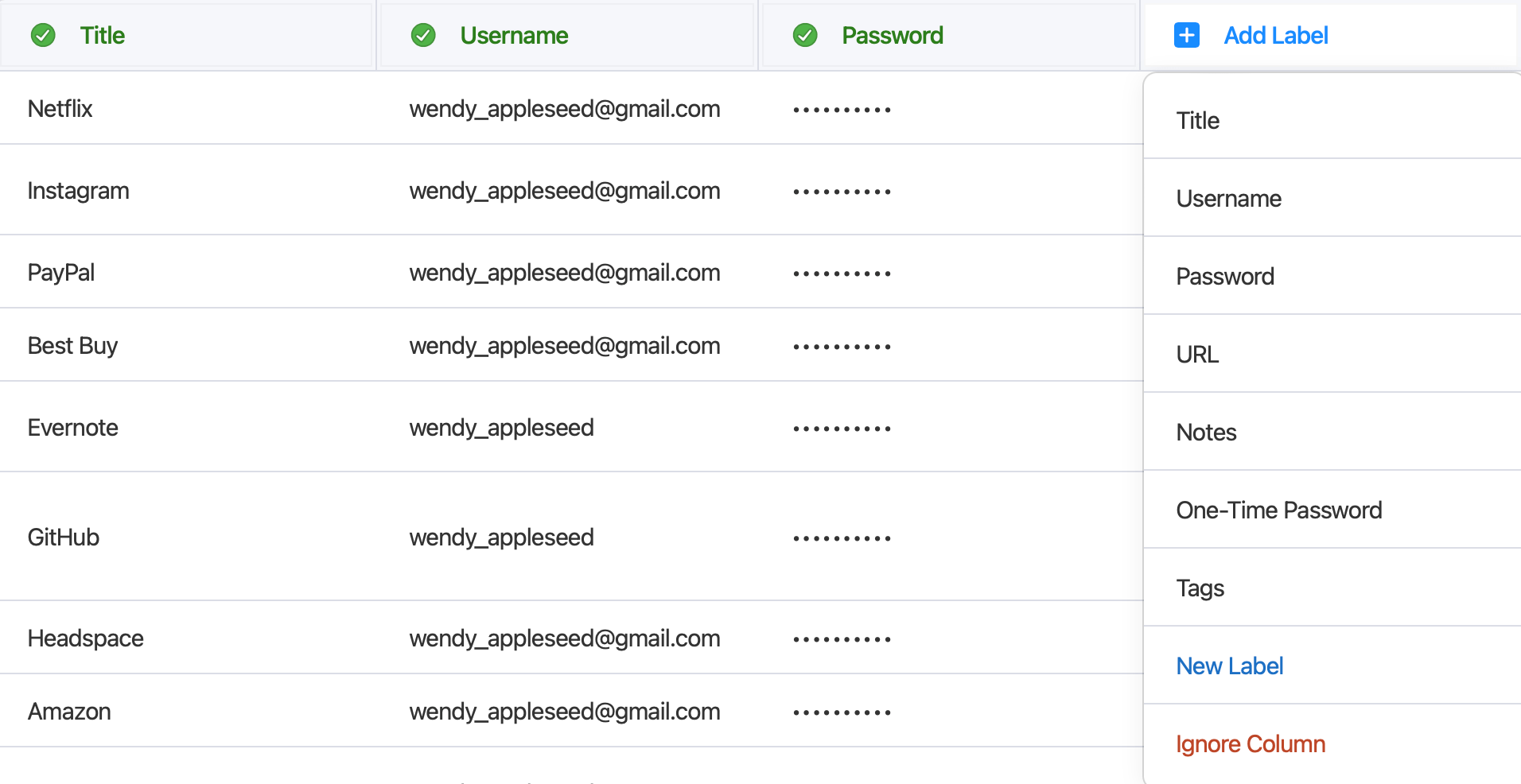 Label the information for each item type you chose:
Click Add Label, and choose a label for each column.

Click New Label to add your own label. It will appear in your items as a custom field.
Click Ignore Column or skip the label for any information you don't want to import.

When you're finished, click Import, then click Show Imported Items.
After you've imported your information into 1Password, delete the unencrypted CSV file, and turn on any backup software you turned off earlier.