Learn how to invite someone as a guest if you want them to have limited access to your family's data.
Guest accounts are ideal for sharing information with people on a limited basis. They don't have their own private vaults and only have access to a single vault, which you choose. Consider inviting:
Your accountant, who needs your financial information.
Your realtor, who needs building codes.
Your babysitter, who needs household information like the Wi-Fi password and alarm codes.
If you created the account for your family, you're a family organizer. You can invite guests and share a vault with them.
Invite a guest
Sign in to your account on the 1Password website.
Click Invitations in the sidebar.
Click Invite by Email, then enter the email addresses of the guests you want to invite.
Choose Guest from the menu, then click Invite.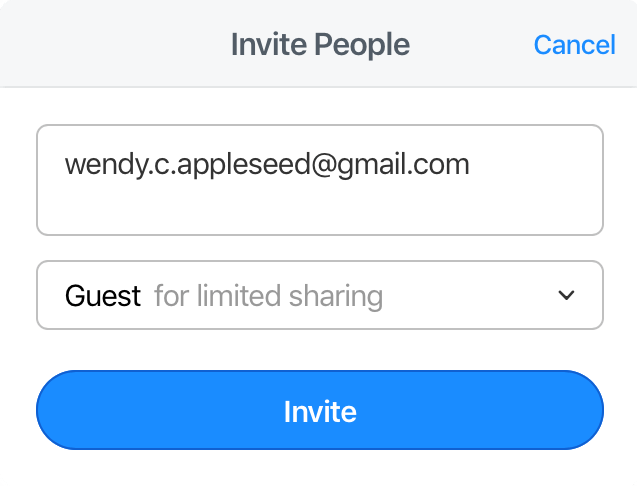 Your family account includes 5 guests. You can invite more guests for an additional cost. Learn more about 1Password pricing.
Share a vault with a guest
Guests have to accept their invitation and be confirmed before you can share a vault with them. After you've confirmed a guest, you can add them to a vault and manage their access to it, like you would a family member.
A guest can only be invited to a single vault at a time, but you can remove them from one vault, then add them to a different one.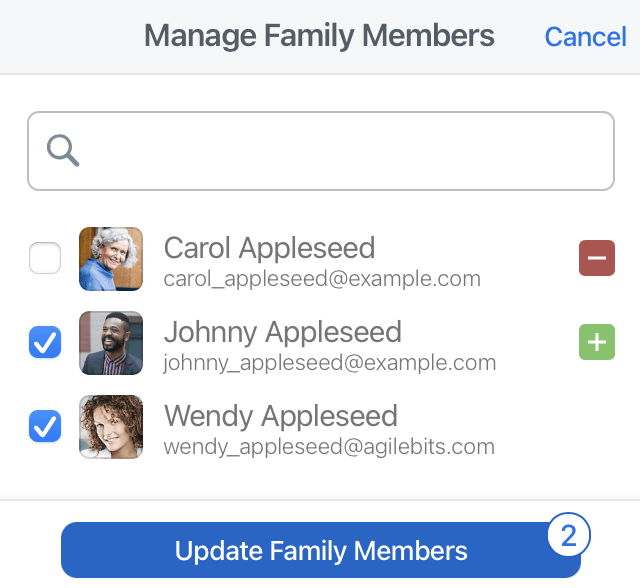 Remove a guest
Sign in to your account on the 1Password website.
Click People in the sidebar, then click the name of the guest to remove.
Click More Actions, then click Remove Person and follow the onscreen instructions.
Tip
It's possible your guest may have copied the items in the vault before you removed them from it. If this is a concern for you, be sure to change all the passwords they had access to in the vault.
Make a guest a family member
Although you can't directly promote a guest to a family member, you can remove their guest account and invite them as a family member.
Learn more