If you're new to 1Password, learn how to fill and save passwords, view and edit items, and more – all without leaving Safari.
1Password works everywhere you do. Easily sign in to sites, use suggested passwords, and find what you need. After you install 1Password for Mac, it'll ask you to turn on 1Password in Safari.
---
---
Save a login
To save a login, enter your username and password. Then choose Save in 1Password.
Select a vault, give the login a title, and add any tags. Then click Save Login.
To update an incorrect or incomplete login, make your changes, then choose Save in 1Password and click Update Existing.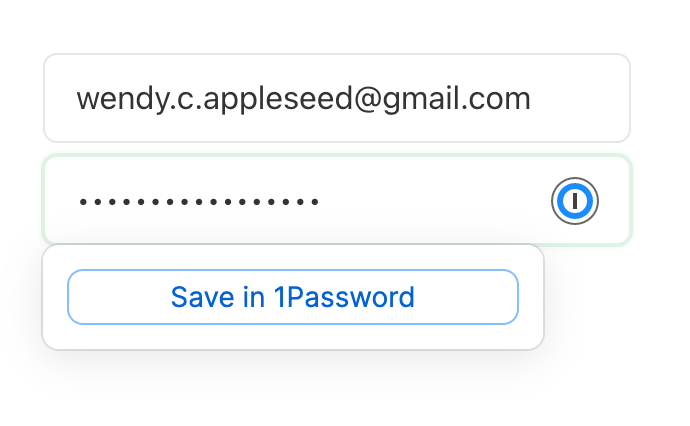 Fill logins and other items
To fill an item, click
and choose it.
If 1Password suggests more than one item, you can use the arrow keys to select the one you want.
Or start typing to find it.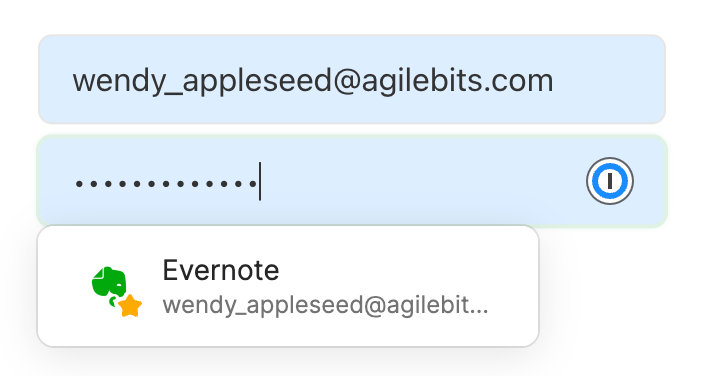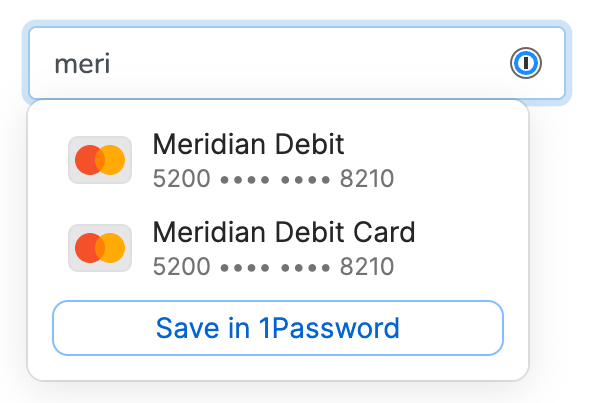 Use a suggested password
1Password suggests strong passwords when you're changing a password or signing up for a new account.
To use a suggested password, click
in a password field and choose Use Suggested Password.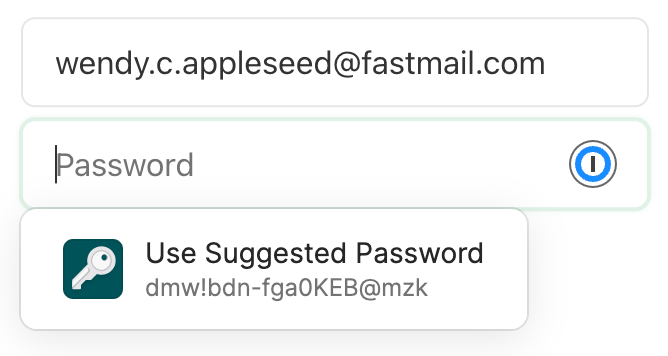 Create a custom password
You can use 1Password mini to create custom passwords. To open 1Password mini, click
in the Safari toolbar and click Generate Password.
Adjust the settings for your new password, then click Save & Copy to use your new password.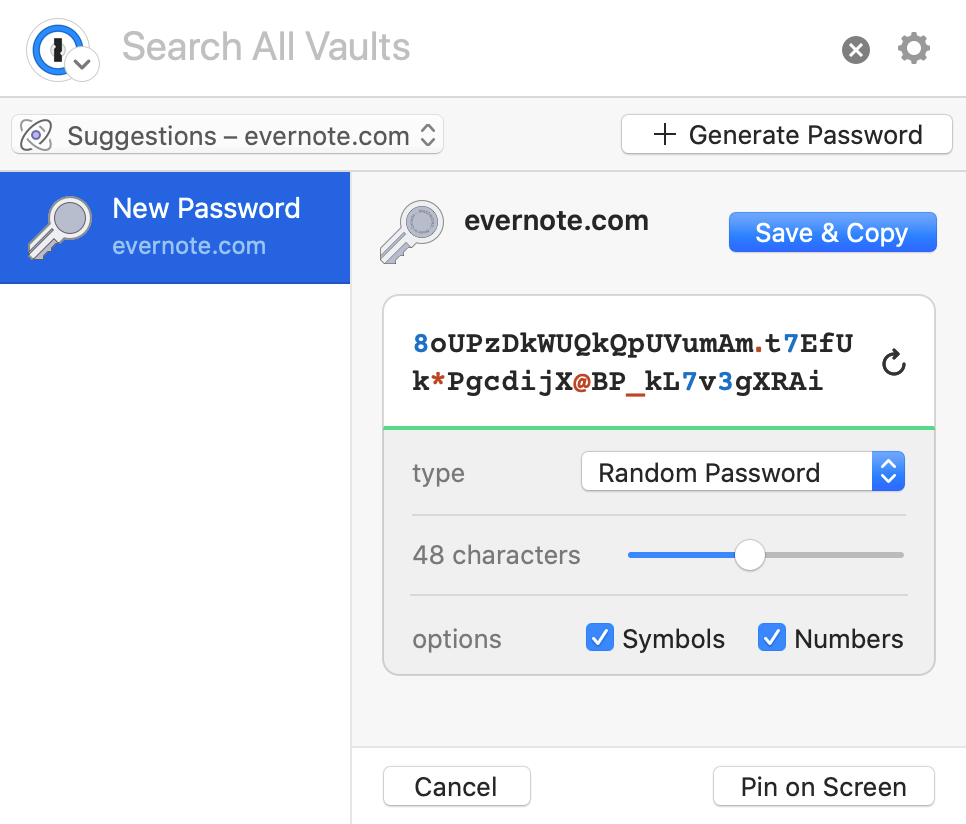 Do more with 1Password mini
You can also use 1Password mini to:
Find, view, and edit items
Use drag and drop to fill in apps
Lock 1Password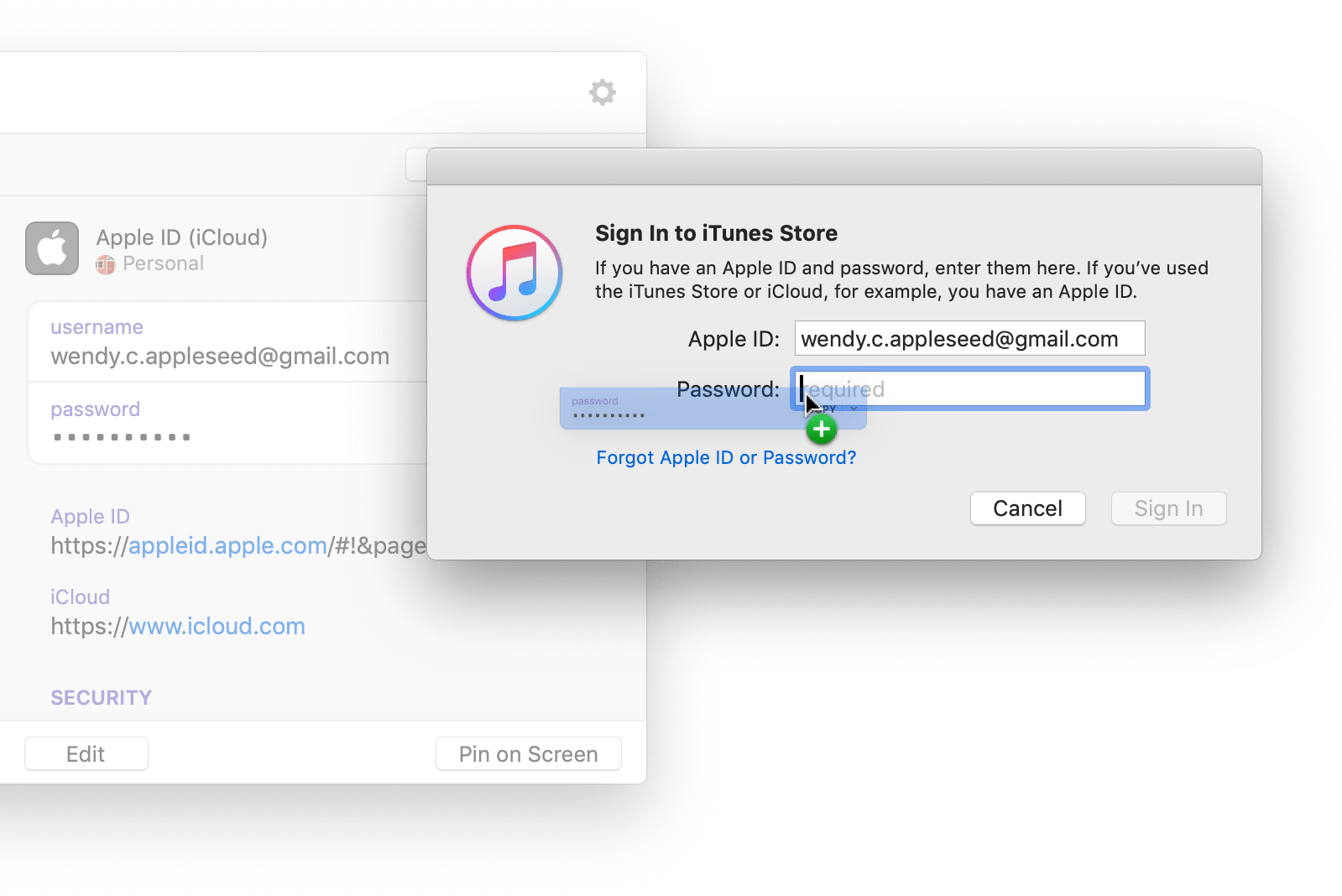 Get help
1Password for Safari is included with 1Password 7. Get help if you can't install the 1Password 6 extension in Safari on your Mac.
To stop Safari from asking to save your passwords, turn off the built-in password manager in Safari. Then you'll always know passwords are saved in 1Password, without any confusion.
If you don't see the 1Password icon in Safari
Learn how to turn on 1Password in Safari and add it to the toolbar.
If nothing happens when you click the 1Password button in Safari
Restart your Mac. After you restart your Mac, open and unlock 1Password. Then open Safari, and see if the issue is resolved.
If you're still having trouble using 1Password in Safari
Get help with 1Password in Safari, like when it won't save or fill passwords on web pages.
Learn more
You can also fill passwords: