If you're new to 1Password, learn how to use the Android app to manage your passwords, credit cards, secure notes, and more.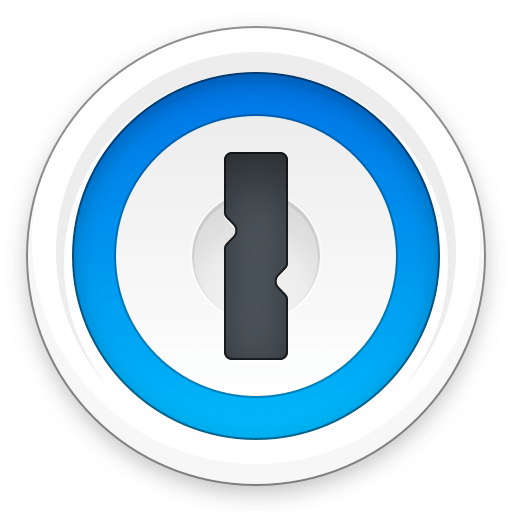 Create and edit items
When you open 1Password, you'll see a list of your favorites if you have any. If you don't have any favorites yet, you'll see a list of item categories, like passwords and credit cards.
To see a list of all your items, tap , then tap

Categories, then tap
All Items. Tap an item to see its details: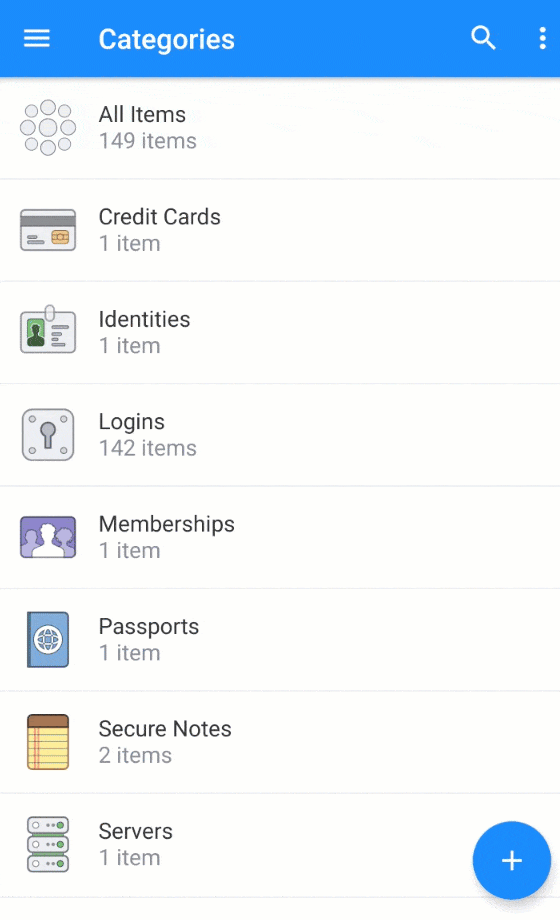 To create an item, tap
and choose the type of item to create. Enter the details and tap
Save.
To edit an item, tap it, then tap
. When you're finished making changes, tap
Save.
To see only certain types of items, tap
then choose a category from the list. Tap
All Items to see everything in the current vault.
Use 1Password in other apps
You can use 1Password to fill and save usernames and passwords in other apps on your Android device.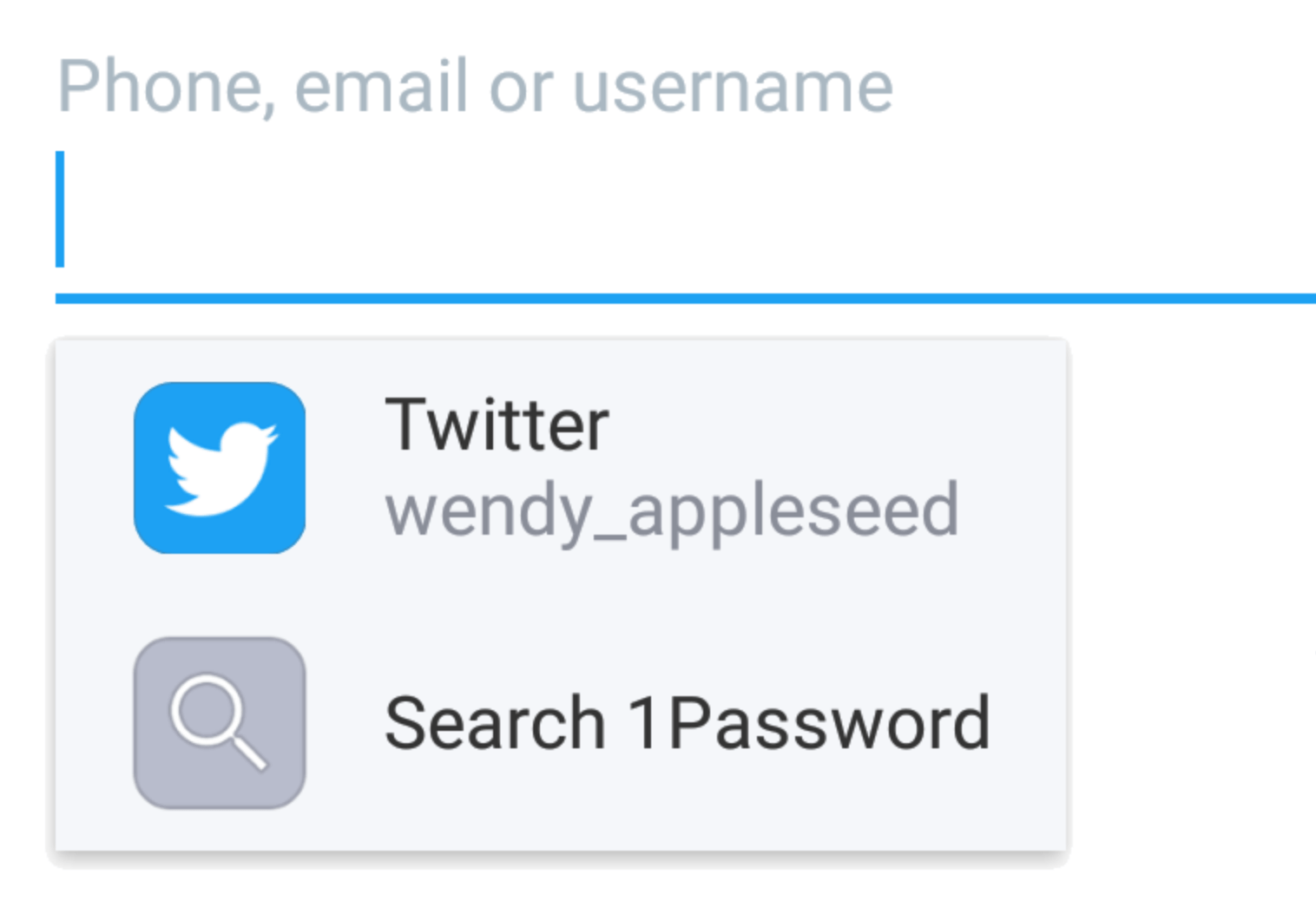 Drag and drop to fill in other apps
With Android 7 or later, you can use split-screen mode to open 1Password and another app at the same time. To use 1Password in split-screen:
Open and unlock 1Password.
Touch and hold the Overview button to enable split-screen mode.
Open a second app from your recent items, or tap Home to choose another app.
While using split-screen mode, you can drag and drop item details, like usernames and passwords, from 1Password to other apps.
You can also drag text from other apps into 1Password when creating or editing an item.
Search 1Password
Searching is the fastest way to find what you need in 1Password.
To search in 1Password, tap . To search within a specific category, switch to the category before searching.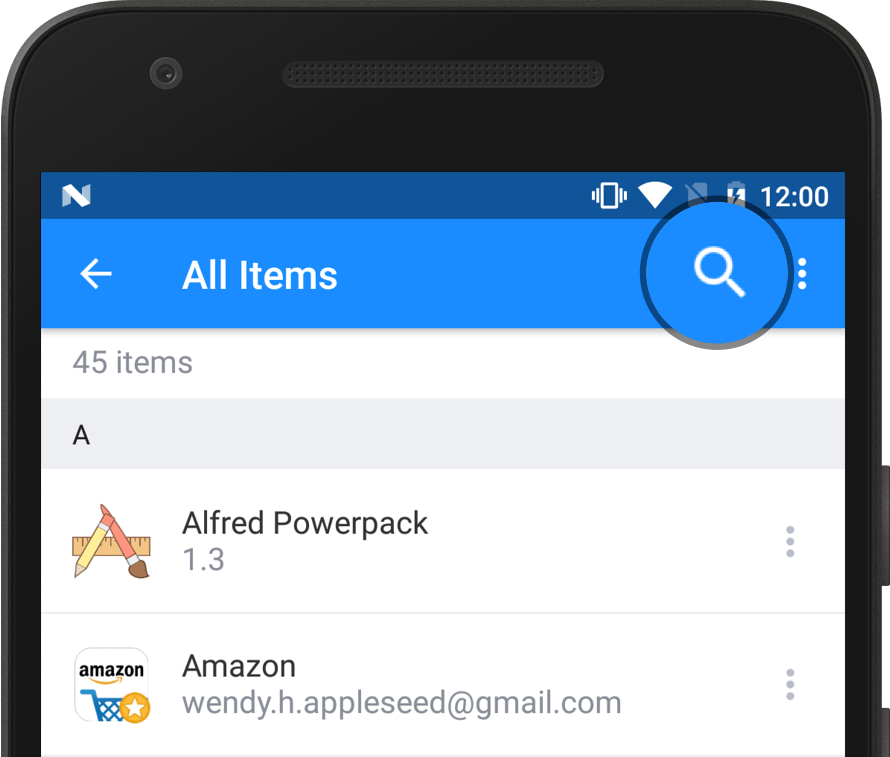 Organize your items with favorites and tags
Favorites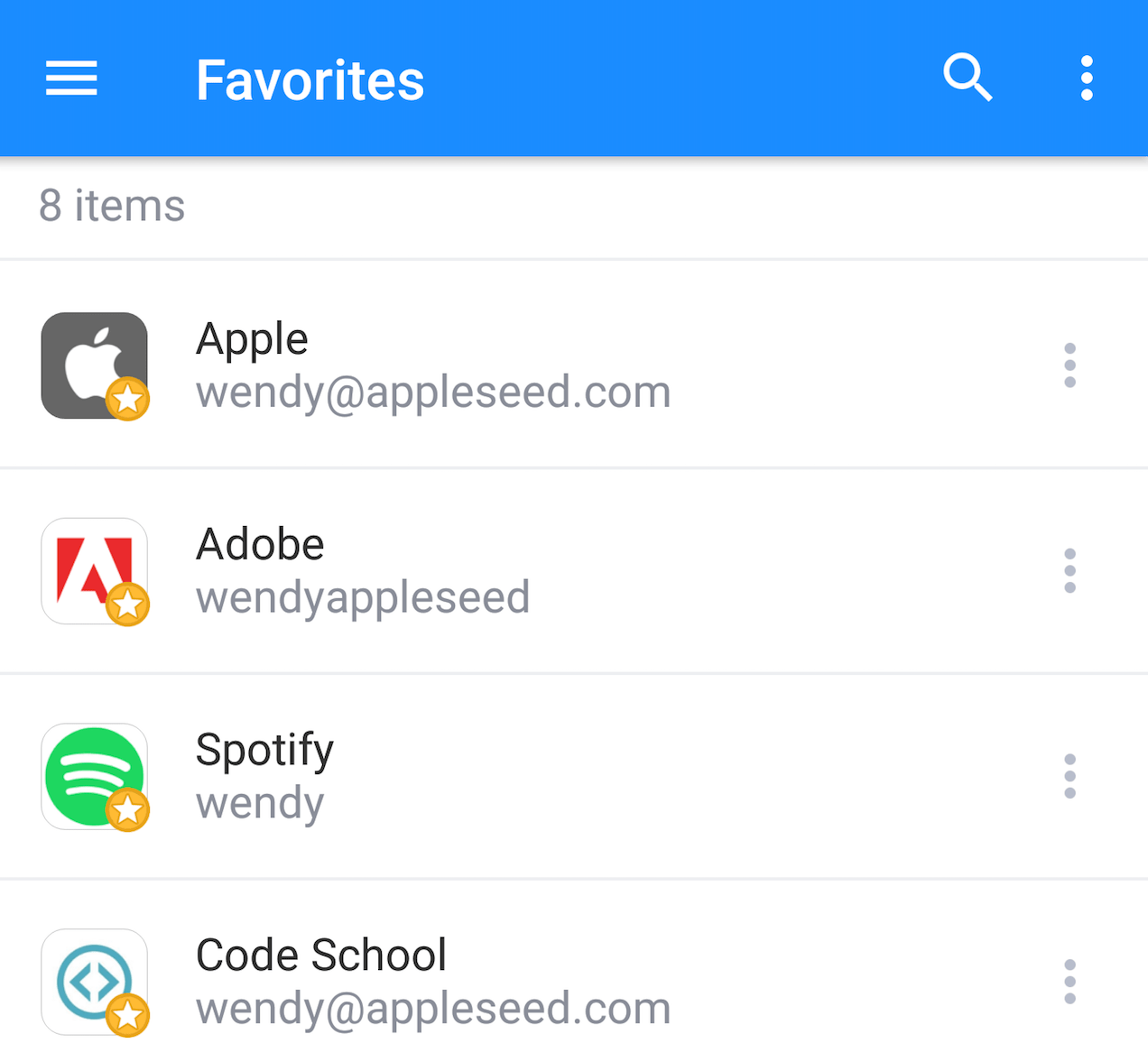 Tap and choose Favorites to quickly access your favorite items.
To mark an item as a favorite, select the item, then tap .
Tags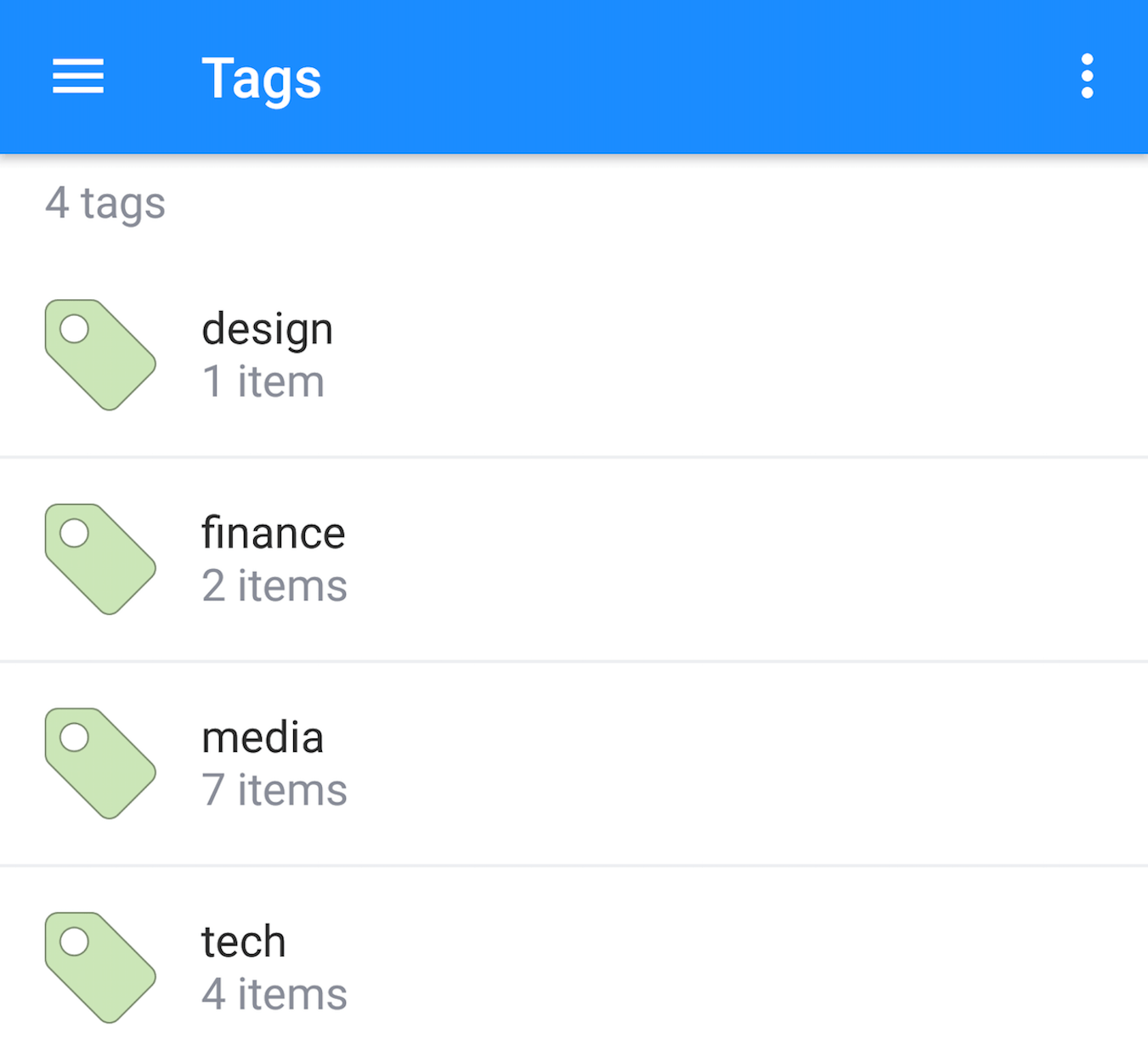 Use tags to organize your items and find them easily. You can add tags to items on your Mac, Windows PC, iPhone, or iPad.
To view your tagged items, tap , then tap Tags.
Switch vaults
You can use vaults in 1Password to organize your items and share them with others. If you have multiple 1Password accounts, each account will have its own vaults.
To switch to a specific vault, tap , then tap
All Vaults and choose a vault.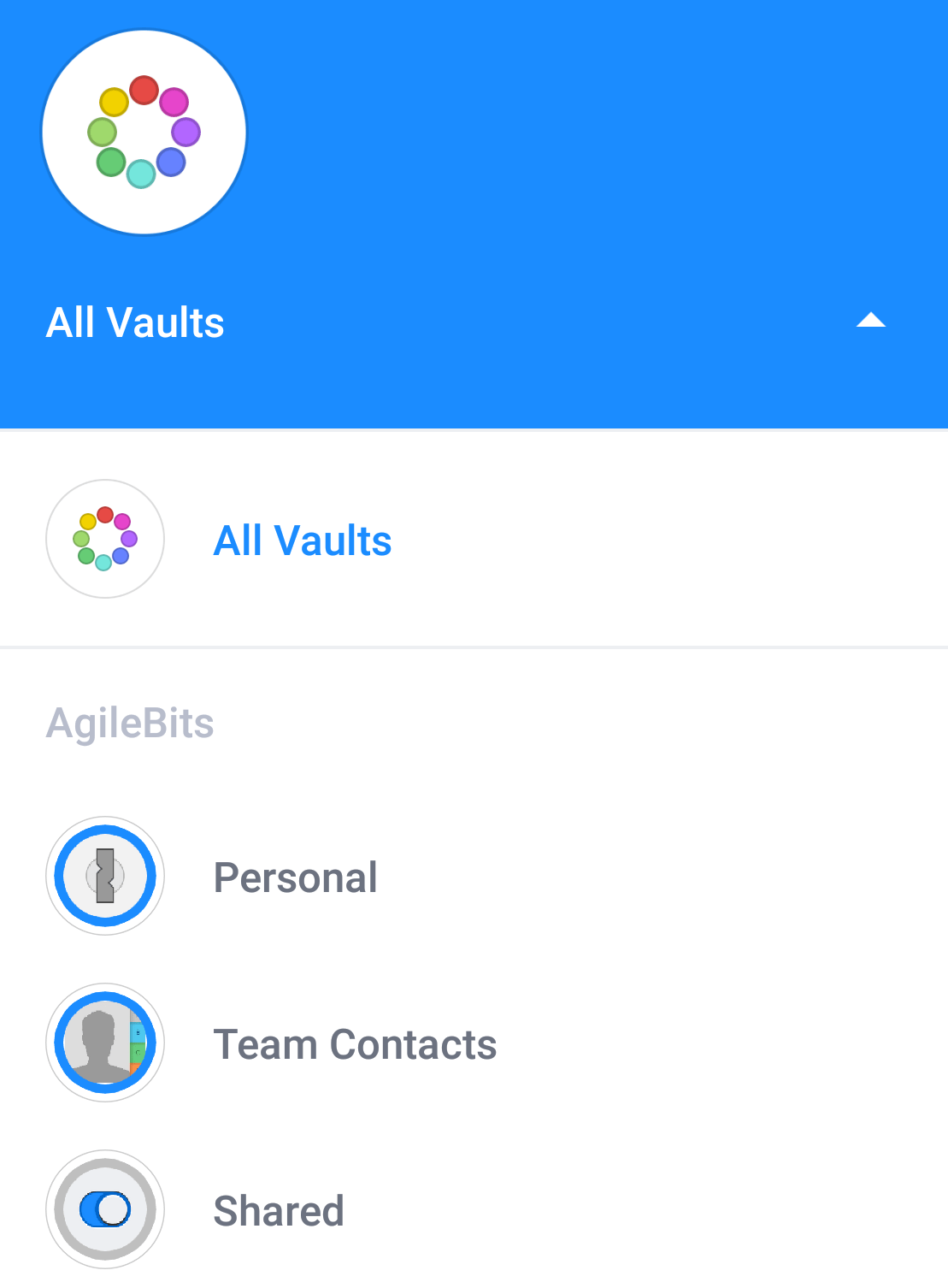 Copy items between vaults
To copy items from one vault to another:
In any item list, tap

> Select, then choose the item(s) you want to copy. Or tap

> Select All to select all the items in the list.
Tap and choose the vault where you want to copy the item(s).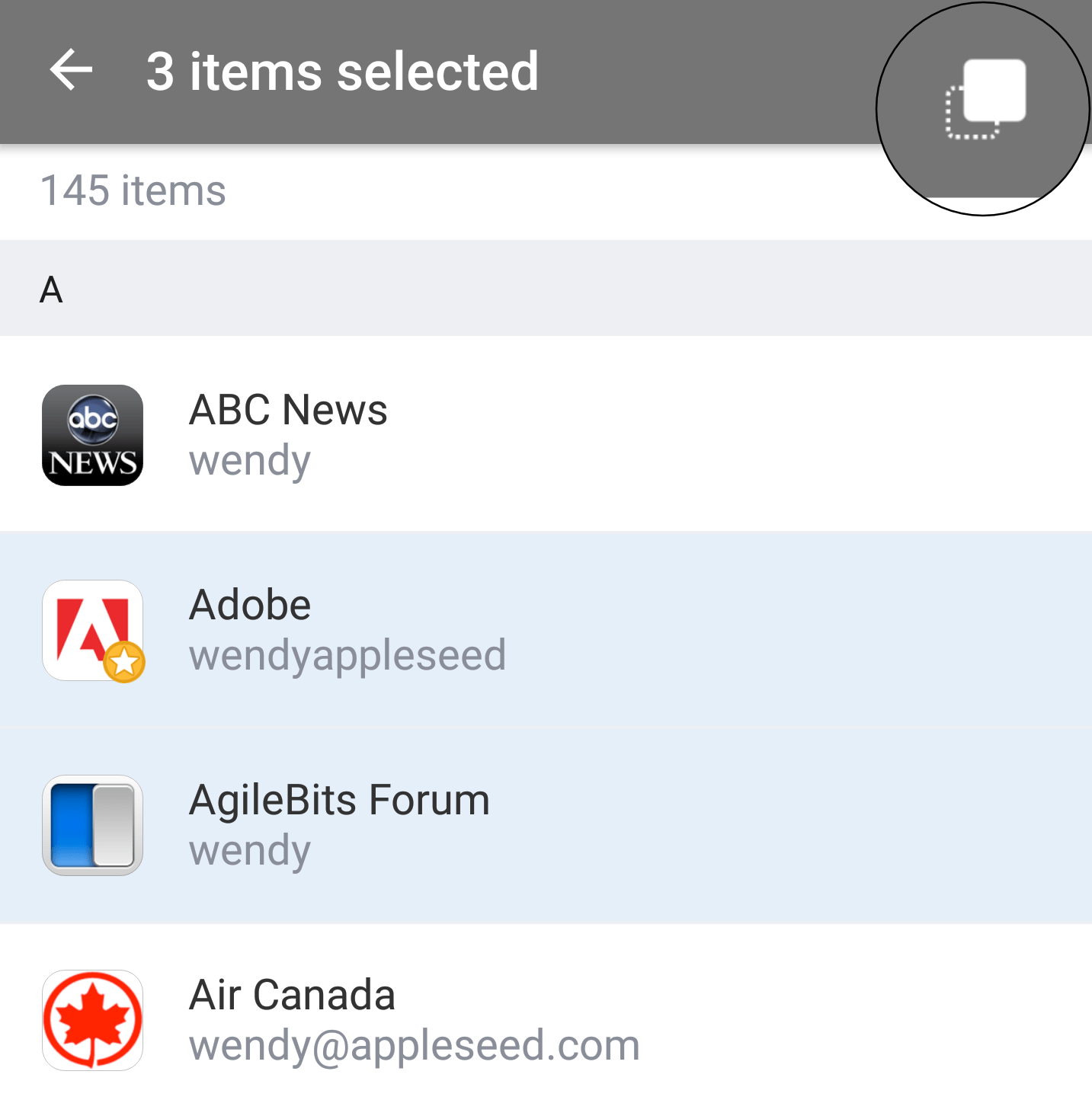 Enlarge passwords
You can temporarily enlarge a password to make it easier to see while entering it on another device or reading it aloud.
To enlarge a password, tap it and choose Large Type.
Delete items
To delete an item, tap it, then tap > Delete. You can restore deleted items from the Trash on your Mac or Windows PC.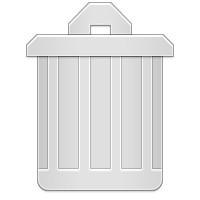 Lock and unlock 1Password
When you're done using 1Password, you can lock it. To lock 1Password, tap > Lock. Unlock 1Password again by entering your Master Password. You can also use your fingerprint or a PIN code to unlock 1Password.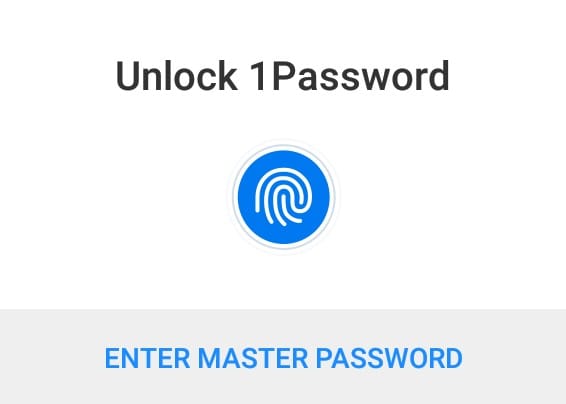 Learn more