Learn how to use 1Password X to fill and save passwords, find and edit items, and more – all without leaving your browser.
Fill and save
1Password X is always available when you need it. As you browse the web, you'll see the 1Password icon wherever you need to sign in.
To prevent your browser from interfering with 1Password, turn off its built-in password manager.
Fill a login
To fill a login, click
and choose one to fill. If you have more than one login for a site, start typing to find the one you want.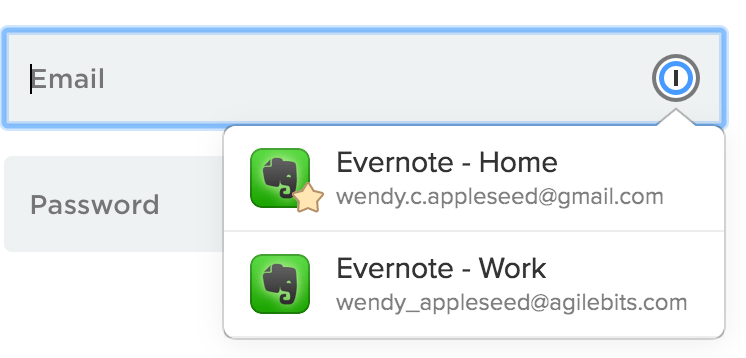 Save a login
To save a login, enter your username and password. Then click
and choose Save in 1Password.
If you make a mistake and the login is incorrect or incomplete, you can update it. Make your changes, then click
and choose Update Saved Login.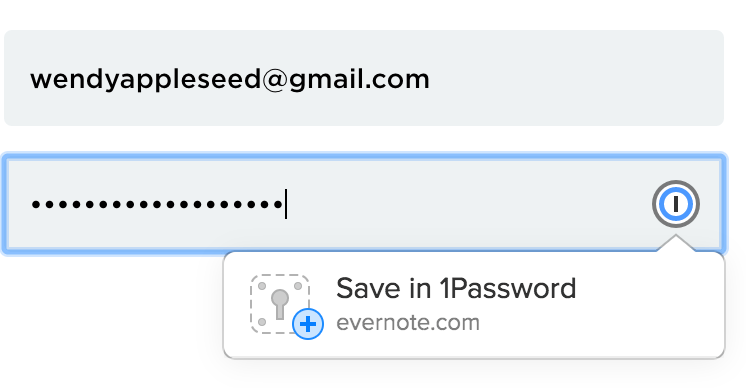 Use a suggested password
1Password can suggest a strong password when you're changing a password or signing up for a new account.
To use a suggested password, click
in a password field and choose Use Suggested Password.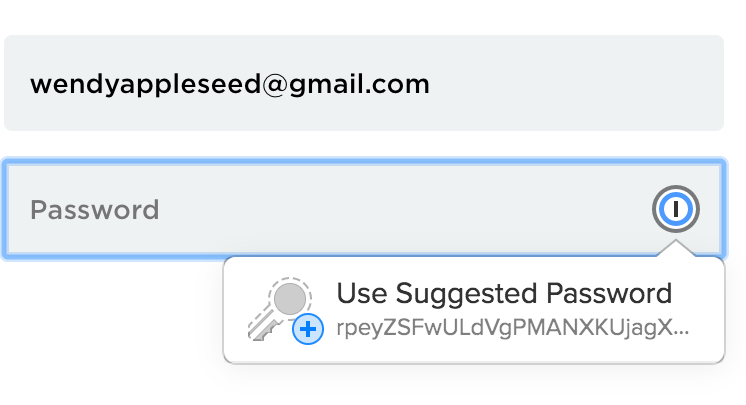 Fill more than just passwords
You can use the 1Password pop-up to fill additional information, like credit cards, addresses, and one-time passwords. To open the pop-up, click the 1Password button

in your toolbar.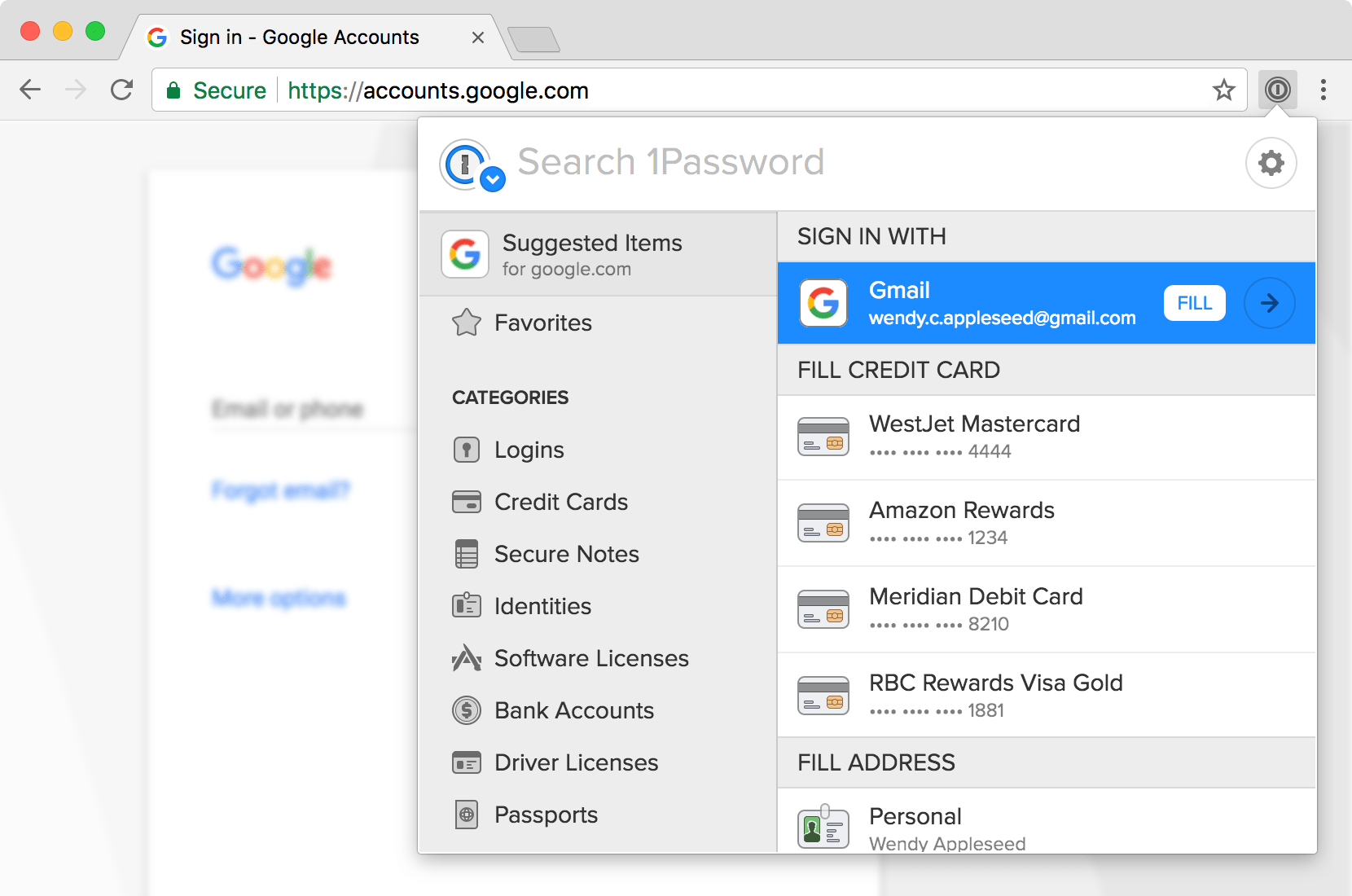 Find and edit
You can also use the 1Password pop-up to find, view, and edit items. To open the pop-up, click the 1Password button

in your toolbar.
View and edit items
To view an item's details, hover over it and click

next to its name. Or use the arrow keys to select it, and press Right Arrow.
To open and fill a login, click the website field.
To copy any other field, click it.
To edit an item, click Edit. The item will open in a new tab where you can mark it as a favorite, add tags, move it, or delete it.
To go back, click

above the item list.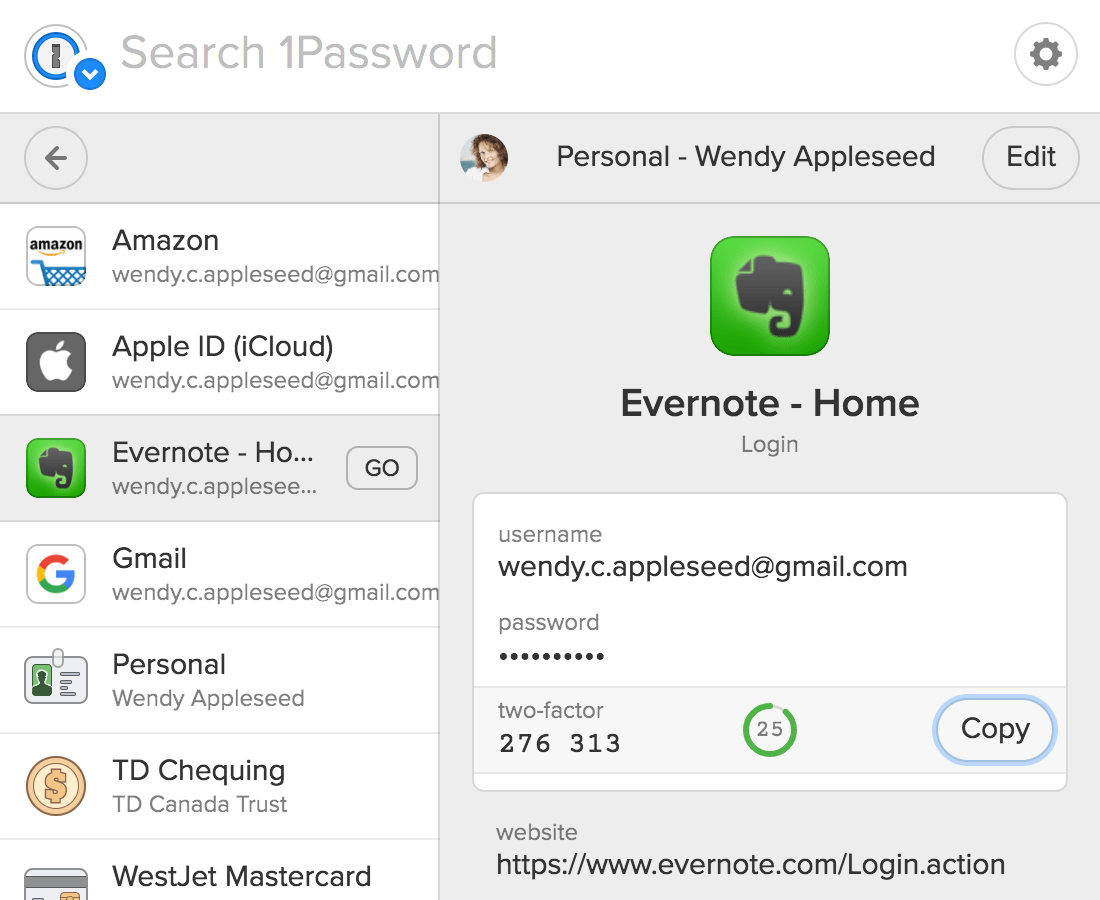 Search 1Password
To search, open the pop-up and start typing. Items 1Password can fill on the current page are listed at the top.
To see an item's details, select it.
To fill the selected item on the current page, click Fill or press Return.
If the selected item is a login for a different site, click Go or press Return to open and fill it in a new tab.
To cancel the current search, click or press Esc.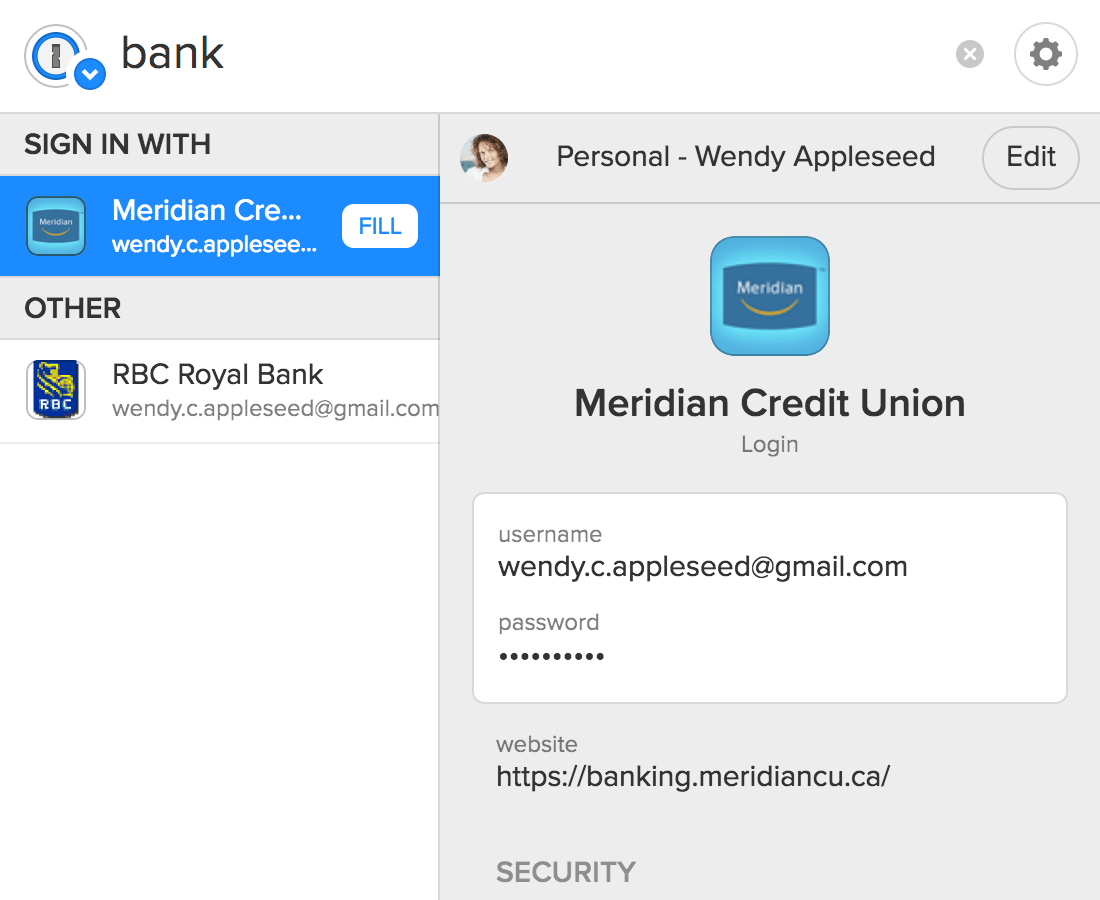 Switch accounts and vaults
To see a list of your accounts and vaults, click

to the left of the search field.
To see only the items in an account or vault, click it.
To see everything, click All Vaults. To change the vaults included when you view All Vaults, click , enable or disable vaults, and click Done.
To sign in to an account on the 1Password website, click Admin next to its name.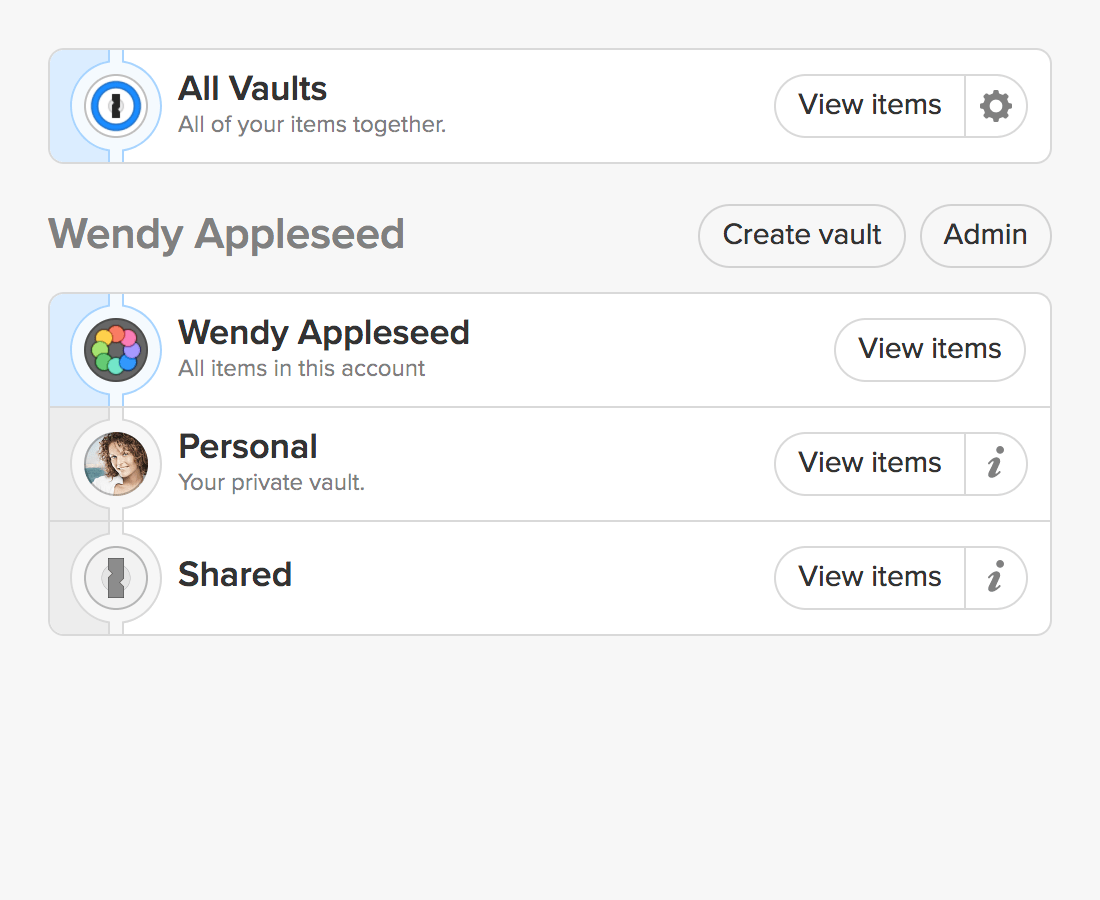 Lock 1Password
When you're done using 1Password, you can lock it. To lock 1Password, click to the right of the search field, then click Lock.
1Password will automatically lock when:
you quit the browser
you don't use your computer for a certain amount of time
your computer sleeps or locks
Manage settings
To manage your settings, click and choose Settings. You'll be able to:
Add and remove accounts
Change your auto-lock settings
Adjust the behavior of 1Password on web pages
Set a keyboard shortcut to open the pop-up
Get help
1Password X works on Linux, Chrome OS, Mac, and Windows. It's available for Chrome and Firefox. The Chrome extension also works in other Chromium-based browsers, like Opera and Vivaldi.
When you unlock 1Password with your Master Password, only accounts with the same password will be unlocked. To unlock an account that has a different password, lock 1Password, then unlock it using the password for that account.
We recommend using the same Master Password for all your accounts. If you signed up for accounts with different passwords, you can change them.
To get help and share feedback, join the discussion in the 1Password Support forum.