Use custom fields in 1Password 8 to create random answers to security questions.
In 1Password 8, you can use custom fields to create unique answers to security questions, so you won't forget answers, reuse answers, or rely on personal information others may be able to discover or guess.
Create security questions
Select the item you want to add security questions to and click Edit.
Click Add More and choose Security Questions.
Choose a question from the list or enter your own.
Select the answer field, then click Create a New Answer.
Click Use to enter the randomly generated answer. Or click to generate a new answer.
Click Save.
You'll see the Security Questions section in your item details.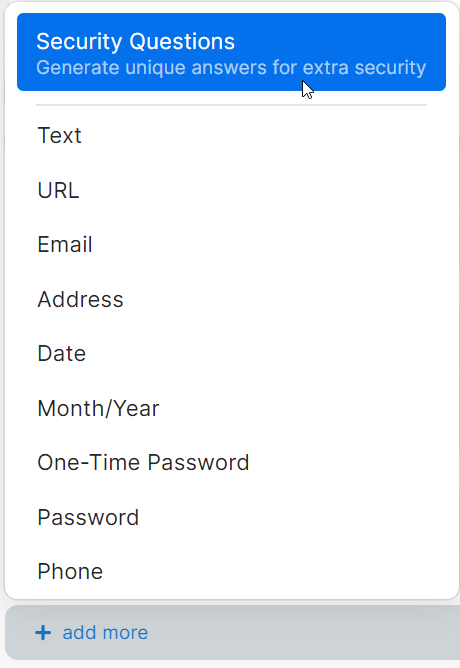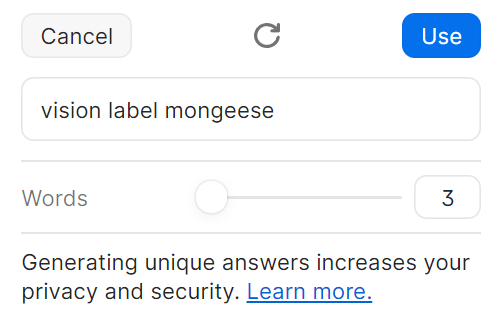 Edit security questions
To edit a security question or answer, click it.
To replace an answer, click it and choose Create a New Answer.

Fill security questions
To copy a security answer, click it.
To copy security answers from 1Password in your browser:
Click in your browser's toolbar to open the 1Password pop-up.
Select the login item.
Hover over the security question and click Copy, then paste the answer into the appropriate field on the website.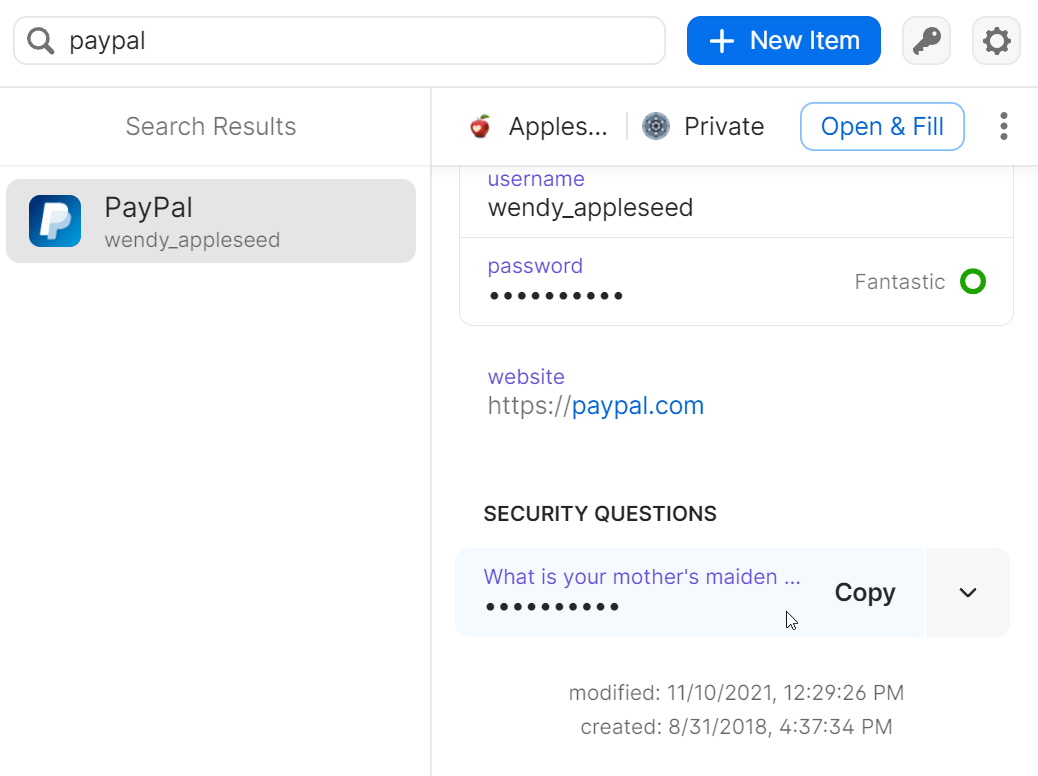 You can also drag the answer from the 1Password pop-up or app into the field.
Learn more