Get help when you can't install the 1Password extension in Firefox because of a connection failure.
About the error
Antivirus and other security software can sometimes prevent the 1Password extension from being installed or updated automatically in Firefox.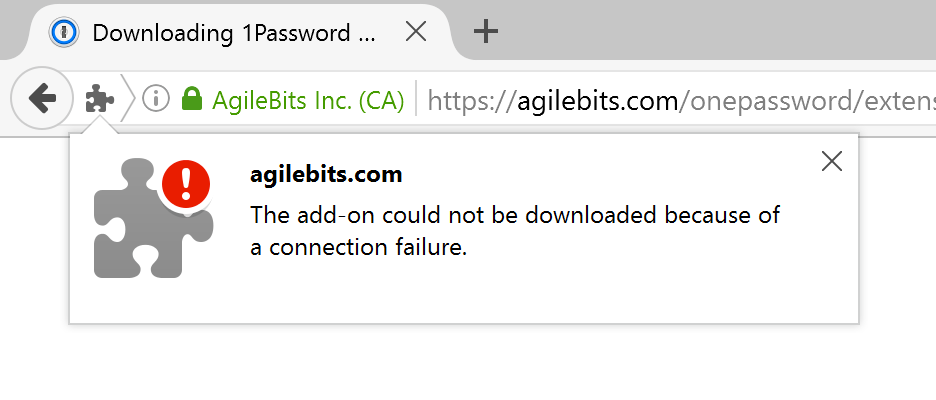 What you should do
If you're having trouble installing the 1Password extension in Firefox or it doesn't update automatically, follow these steps to install the extension manually:
Open a different browser, like Safari, Chrome, or Microsoft Edge.

Copy and paste this link into your browser to download the 1Password extension. It will be saved as a .xpi file in your Downloads folder.

Open Firefox and drag the .xpi file to the Firefox window, then click Add.
After you manually install the extension, you may need to manually add the 1Password button to the toolbar.
Get more help
If you still see this message when you install the 1Password extension in Firefox, try turning off antivirus or security software. Turn it on again after installing the extension.