Learn how to use favorites and tags to organize your items and find them easily.
You can add frequently used items to Favorites to quickly access them later, and use tags to keep everything organized. There's no limit the number of tags you can create:
a finance tag for your bank accounts and credit cards
a health tag for your health insurance, gym memberships, and fitness apps
an insurance tag for all your insurance policies
anything that will help find related items when you need them
You can use multiple tags on a single item, like health and insurance, to help narrow down your search later.
Organize items in the 1Password apps
Organize items on 1Password.com
Add items to Favorites
To mark an item as a favorite, select it and click below the item name.
To view your favorite items, click Favorites in the sidebar.
Create and manage tags
To create a tag, select an item and click Edit. Then enter the name of the tag in the tags field and click Save. You can separate multiple tags with commas.
To view your tagged items, click a tag in the sidebar.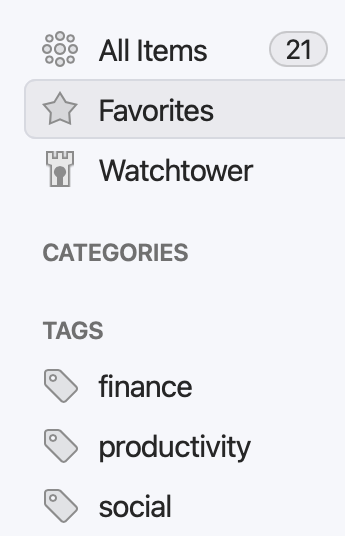 Learn more