Learn how to make sure everyone in your family always has access when they need it, including you.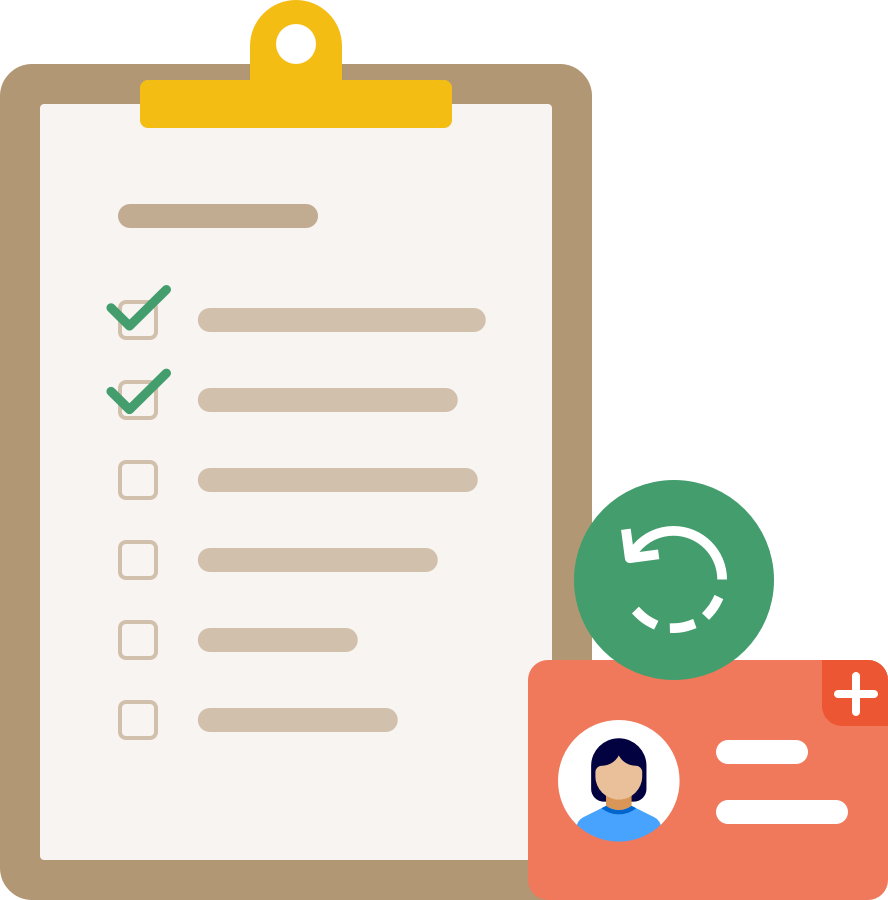 If you're the one who created your family account, you're the family organizer, which means you have some special privileges. You can:
recover accounts
create vaults no one else can access
manage your subscription
delete your family account
Your family relies on you. If you can't access your account, no one will be able to manage your family account or recover accounts for others.
It only takes a few steps to make sure no one in your family ever loses access.
Add another family organizer
You can't recover your own account, so make sure you make at least one other person a family organizer. That way, if you can't sign in, someone will be able to help you.
Before you can make someone a family organizer, you'll need to invite them. Then follow these steps: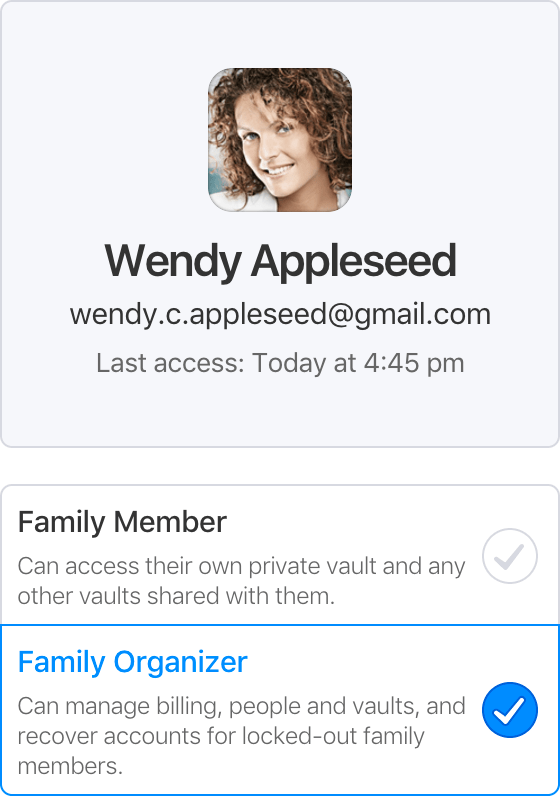 Save your Emergency Kit
We go to extraordinary lengths to keep your data safe. We have no access to your account passwords or Secret Keys, so we can't reset or recover them for you.
If everyone in your family who can help recover accounts gets locked out at once, you'll need your Emergency Kits to sign in. If you didn't save yours when you first created your family account, you should save your Emergency Kit now.
Tell your family
Let your family know who the other family organizers are, so they can help them recover their accounts if they can't sign in.
Learn more