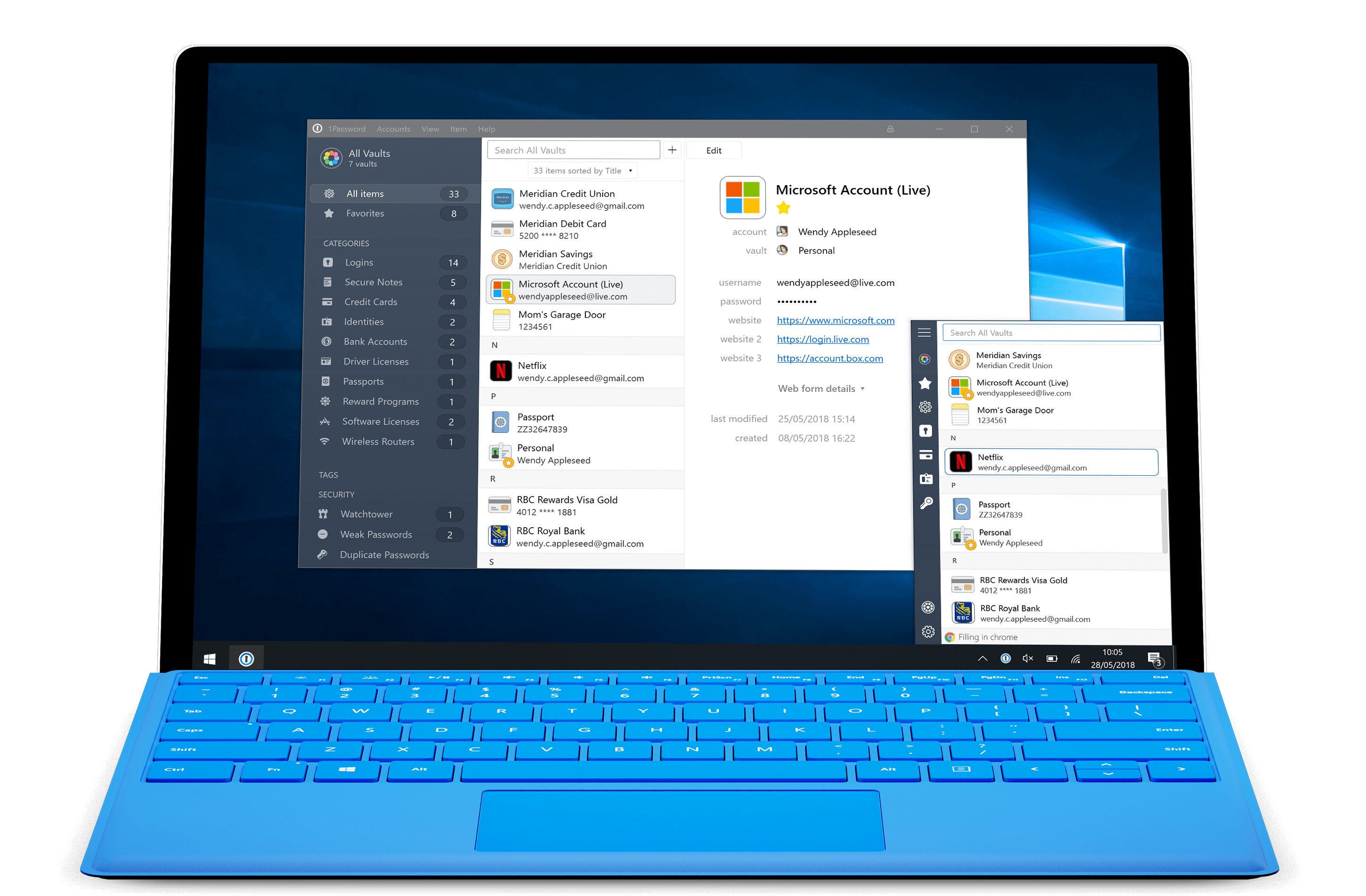 All new modern design
Every pixel has been reimagined to give you more information and control.
Sidebar
The sidebar was redesigned to show you all your accounts and vaults and make it easier than ever to organize the information you have saved in 1Password.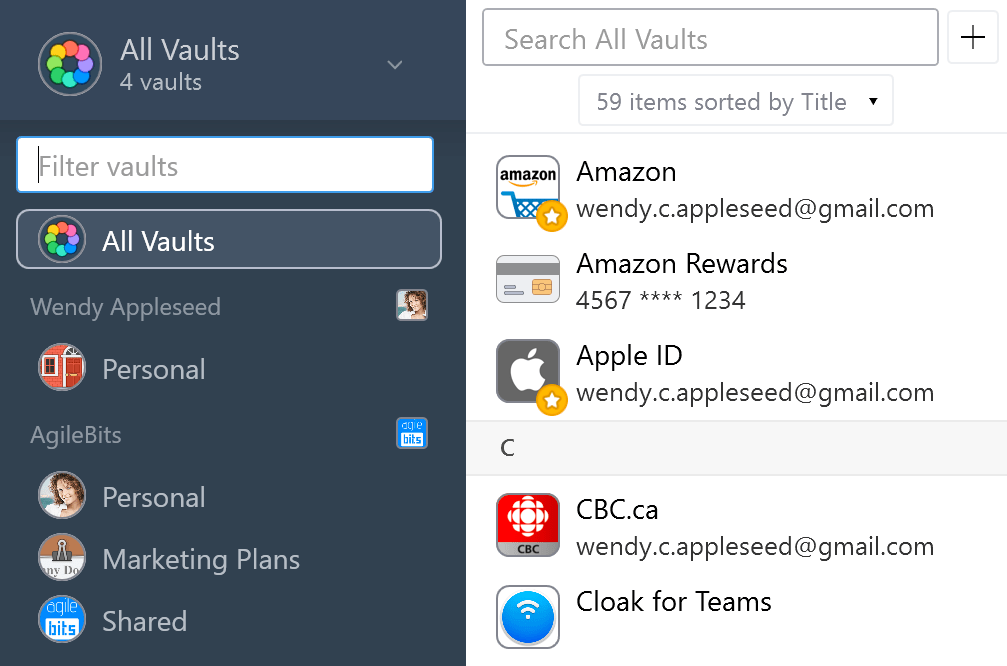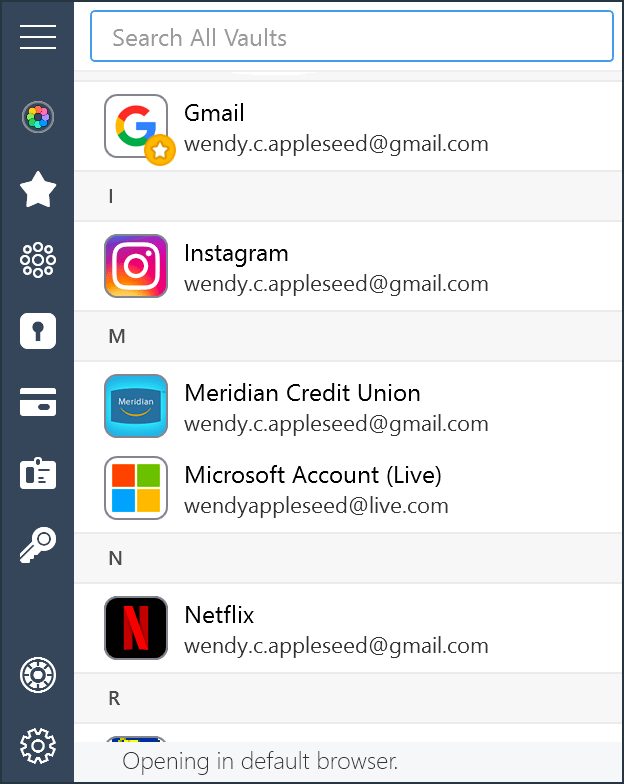 1Password mini
The new 1Password mini puts all your information just a keyboard shortcut away. It automatically detects the website you have open and suggests relevant logins to fill.
Lock screen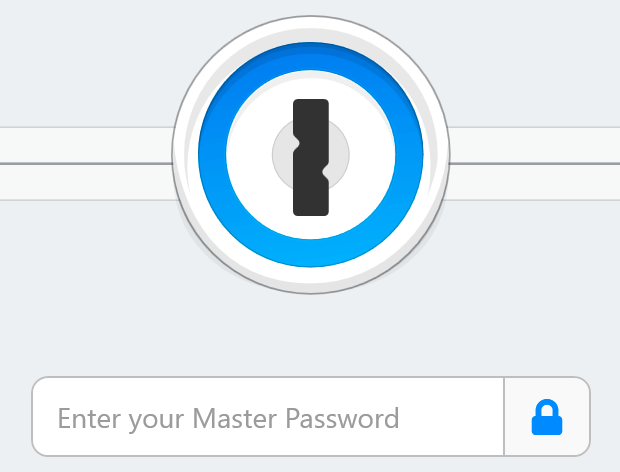 1Password 7 unlocks faster and unlocks all your vaults and 1Password accounts at once.
Item details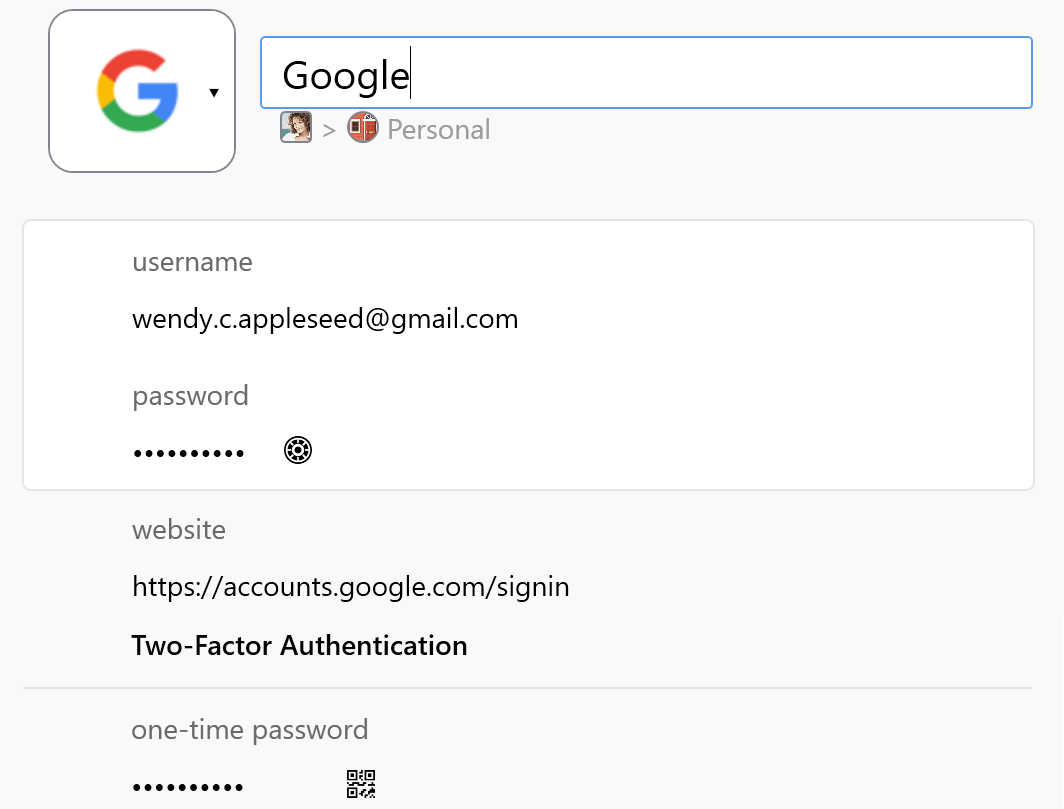 Inline editing lets you quickly make changes to items and add custom sections and fields.
Localization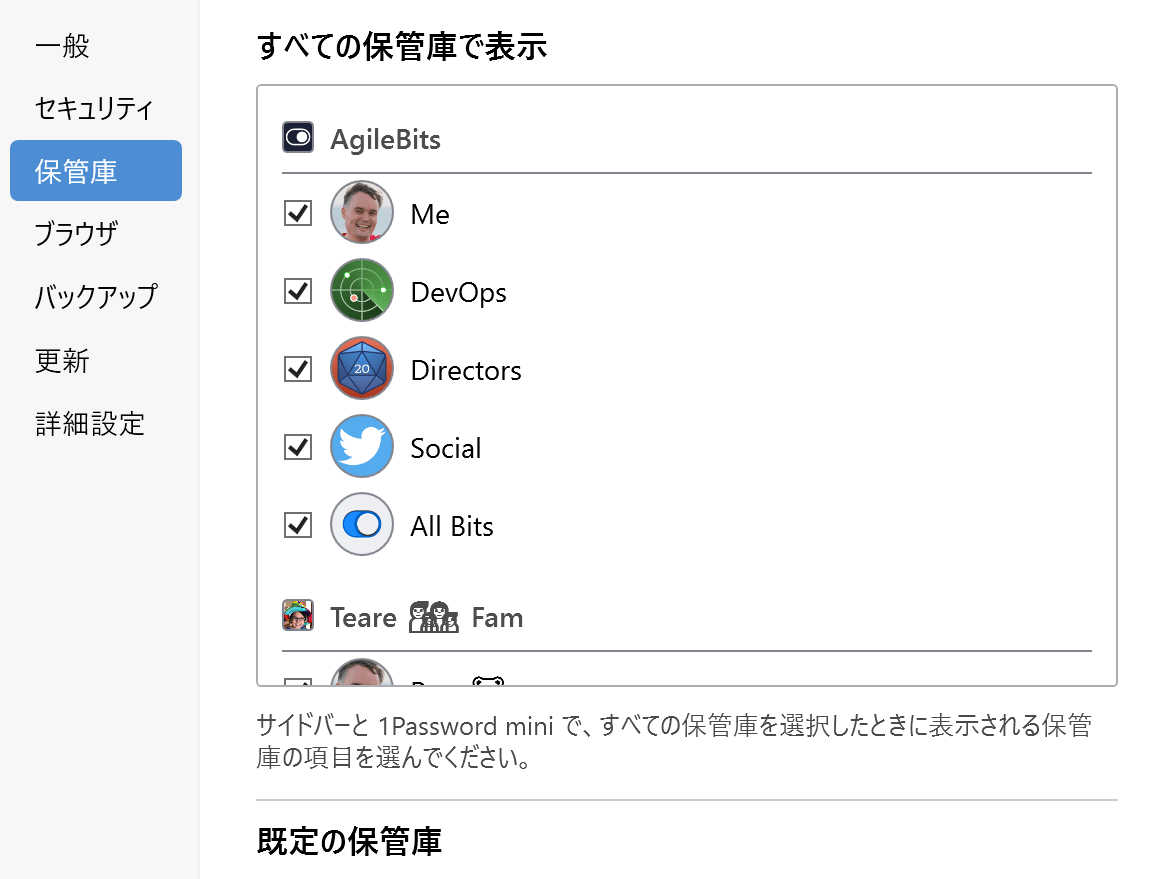 1Password 7 is available in Français, Deutsch, Italiano, 日本語, 한국어, Português, Pyсский, 简体中文, 繁體中文, and Español.
Productivity boost
1Password 7 supercharges your workflow.
Windows Hello
Unlock 1Password with your fingerprint – or just a glance. Windows Hello makes convenient security personal.
All Vaults
When All Vaults is selected you'll see all your items from all your accounts and vaults. You can switch to a specific vault to see only the items in that vault.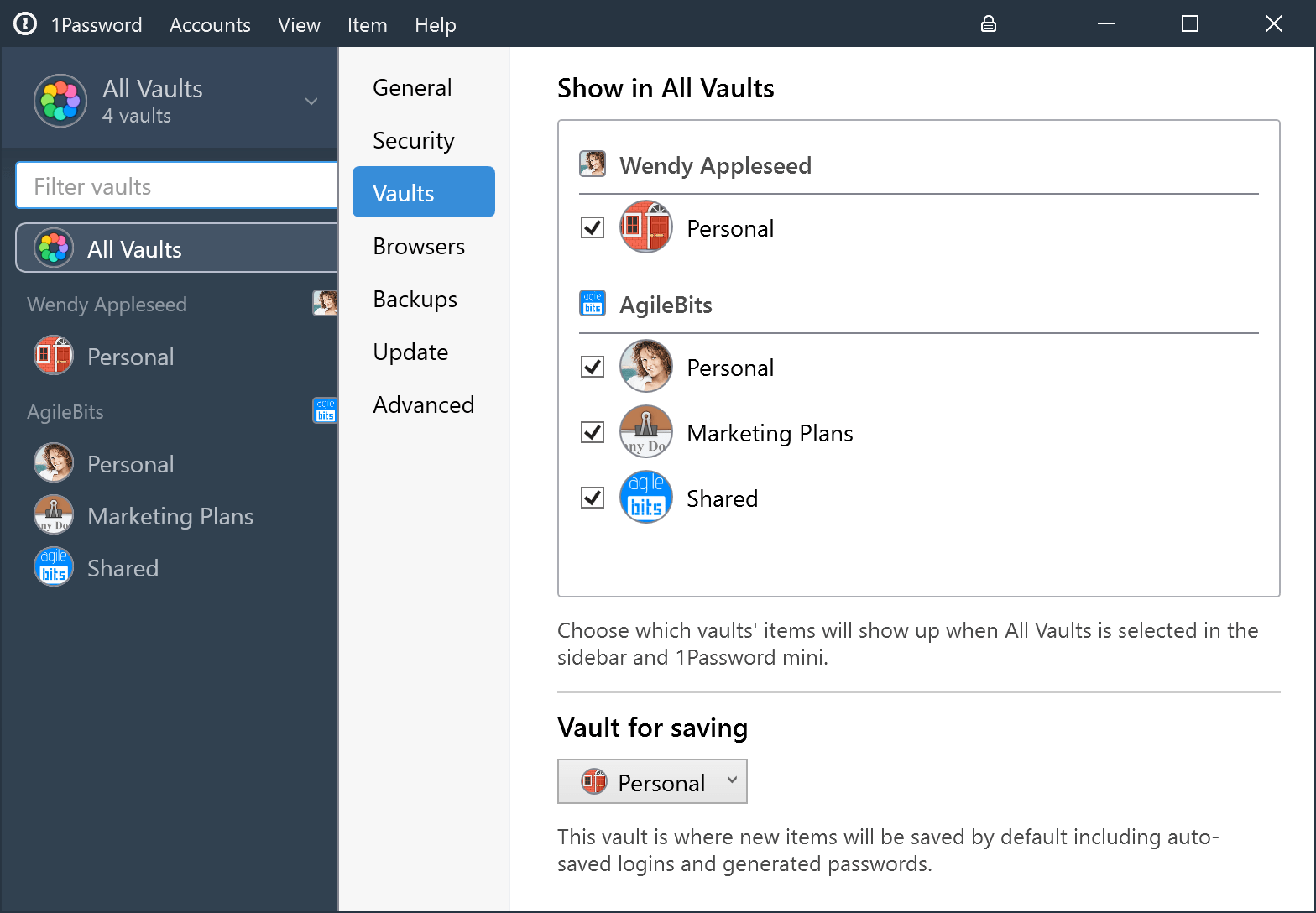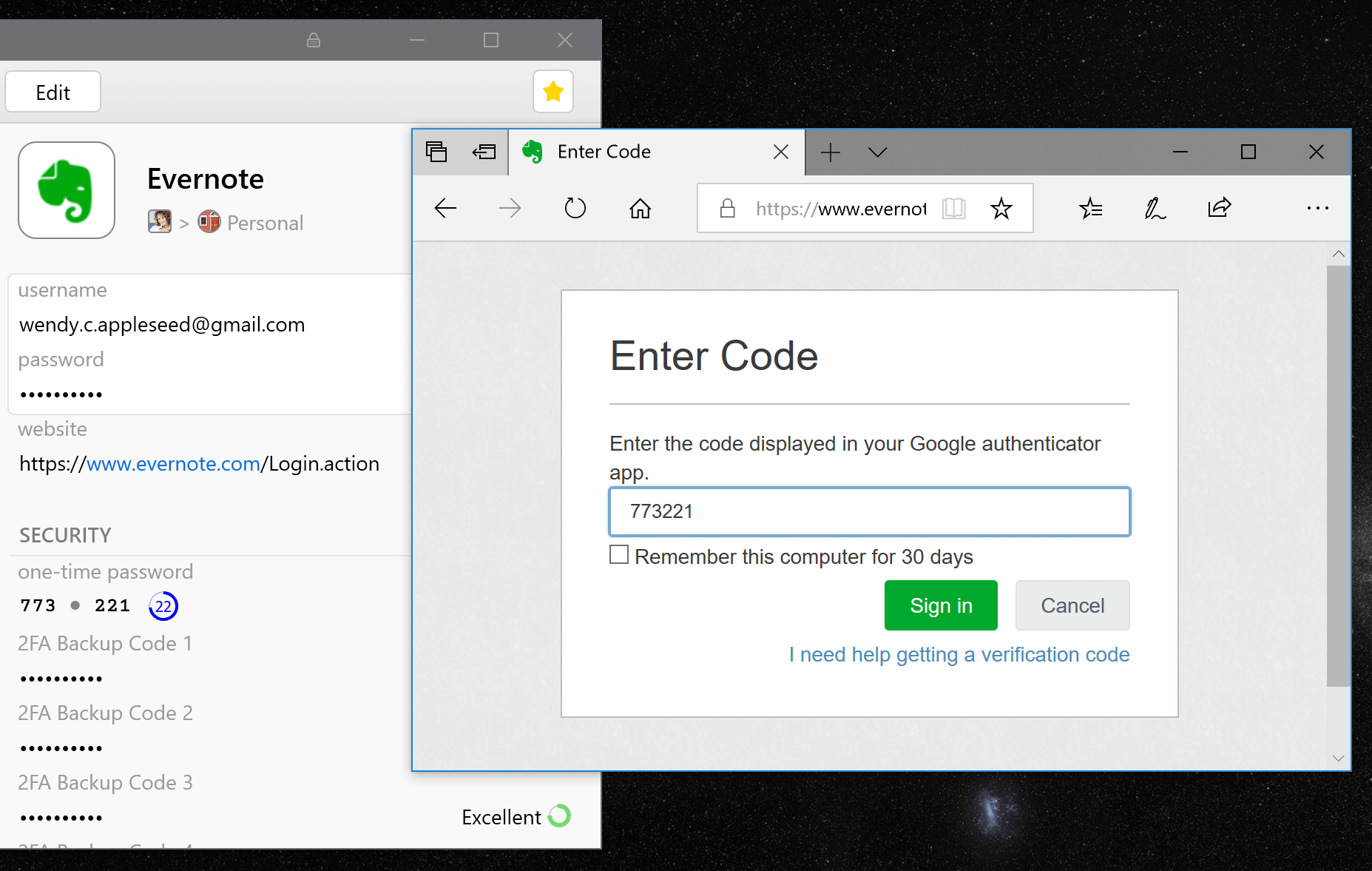 One-time passwords
One-time passwords are automatically copied to the clipboard when you sign in to a site, so you can quickly and easily paste them.
Nested tags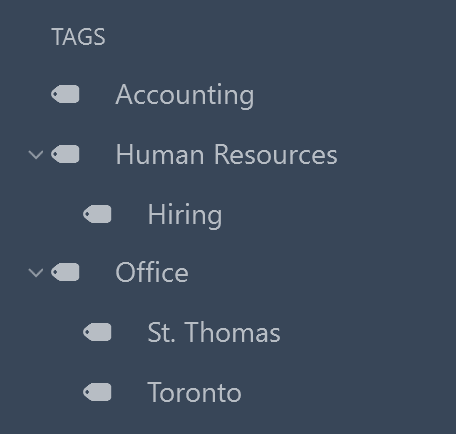 Use a special syntax to nest tags. Add a slash between words in a tag to create nested tags in the sidebar.
Search highlighting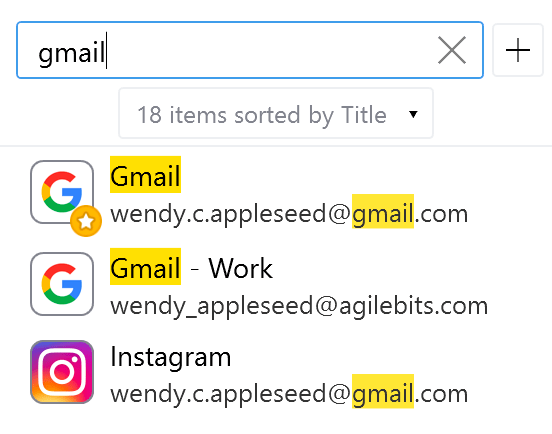 When you search, you'll immediately see what you're looking for with search highlighting.
Microsoft Edge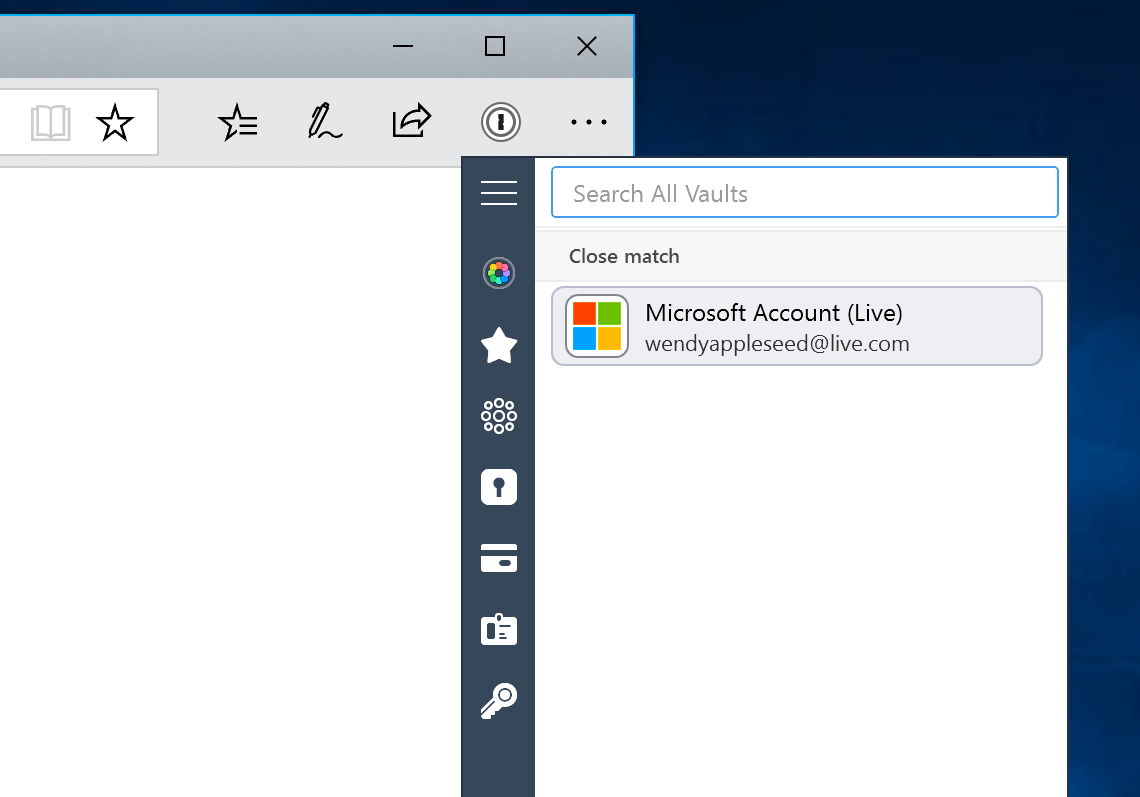 1Password 7 integrates with all major browsers, including Microsoft Edge.
Upgrade to 1Password 7
1Password 7 for Windows is available as part of a 1Password membership.
Learn how to upgrade.