Download 1Password
Open Get the Apps in your browser whenever you need to add 1Password to a new device.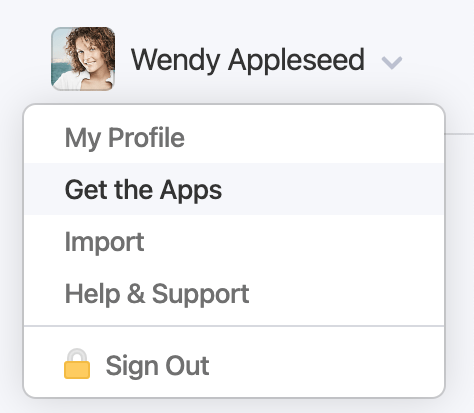 Open your browser and sign in to your 1Password account. Click your name in the top right and choose "Get the Apps".

Install 1Password X for Chrome, Firefox, Brave, or Microsoft Edge. Review the permissions, then click Add.
Add your account
Add your account to 1Password X so you can view and manage your passwords.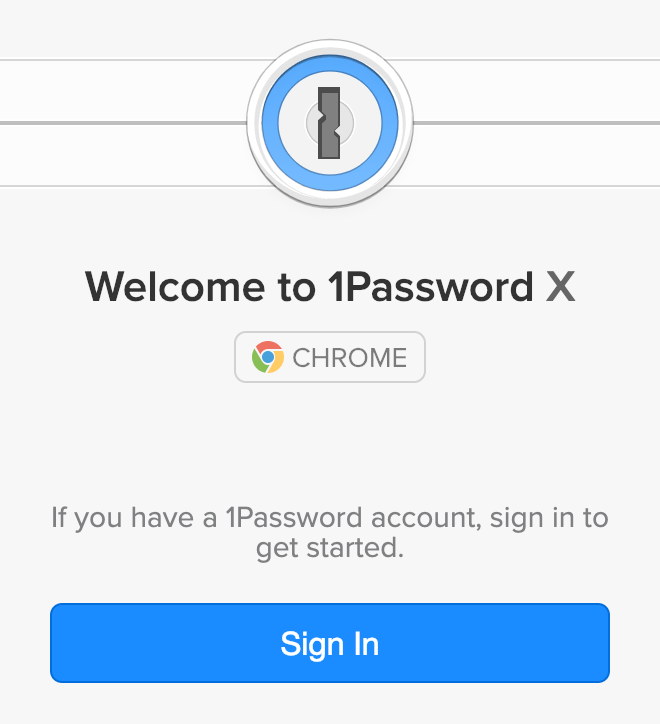 Click Sign In on the welcome page in your browser.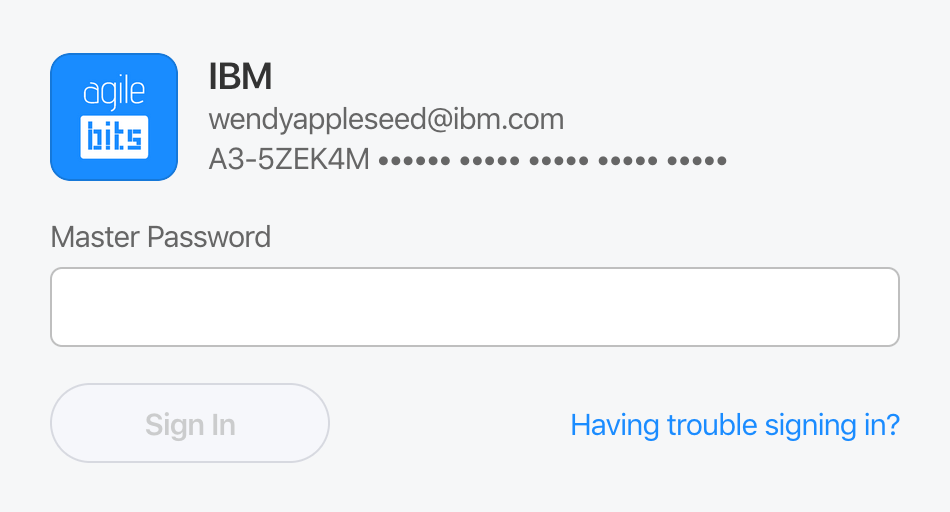 Choose your new account, then enter your Master Password.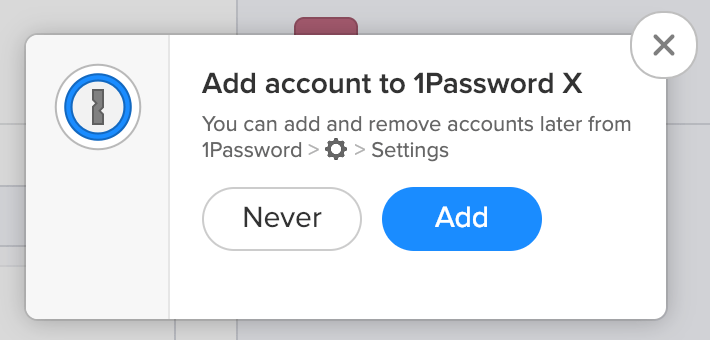 Click Add to add your account to 1Password X.
Make 1Password X the default password manager
Stop your browser from asking to save your passwords so it doesn't interfere with 1Password X.
Click the 1Password icon in your browser, then click
and choose Settings.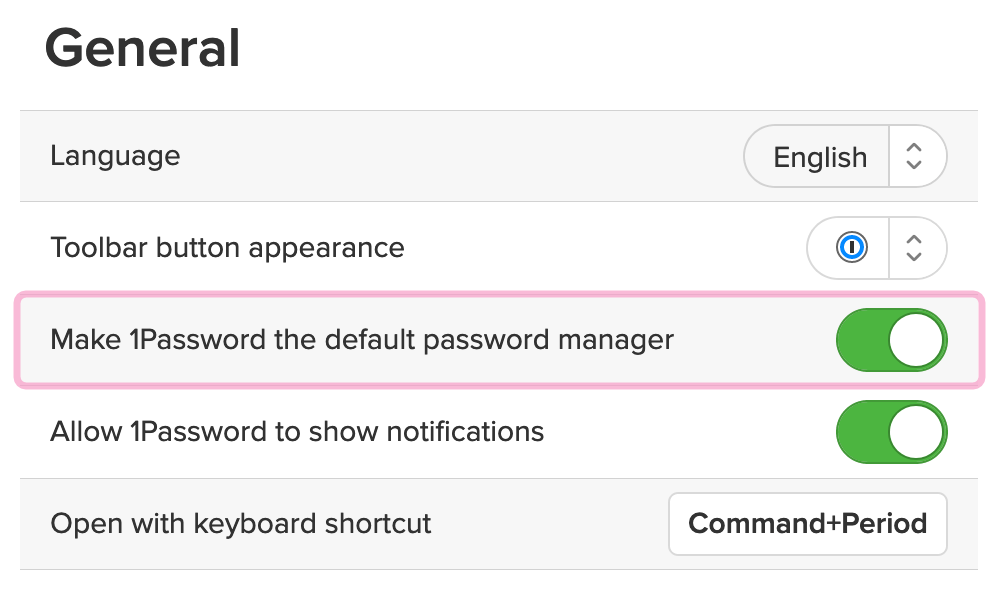 Turn on "Make 1Password the default password manager".
Next steps
Learn how to use 1Password X to manage your passwords, credit cards, secure notes, and more.
Get help
If you have any trouble setting up or using 1Password, contact your IT team.