Set up 1Password
1Password keeps you safe online and automatically saves and fills your passwords for you. It's easy to get started.
Set up the app
To get started, open 1Password on your PC.
On the Welcome screen, click "Create a new vault on this PC".
Give the vault a name and create a Master Password.
Click Choose, then select the folder where you want 1Password to keep a copy of your vault.
Click Continue.
You'll use your Master Password to unlock 1Password. No one can reset or recover it for you, so it's important to remember it.
To make sure you can always unlock 1Password, write down your Master Password and keep it somewhere safe, like with your passport or birth certificate.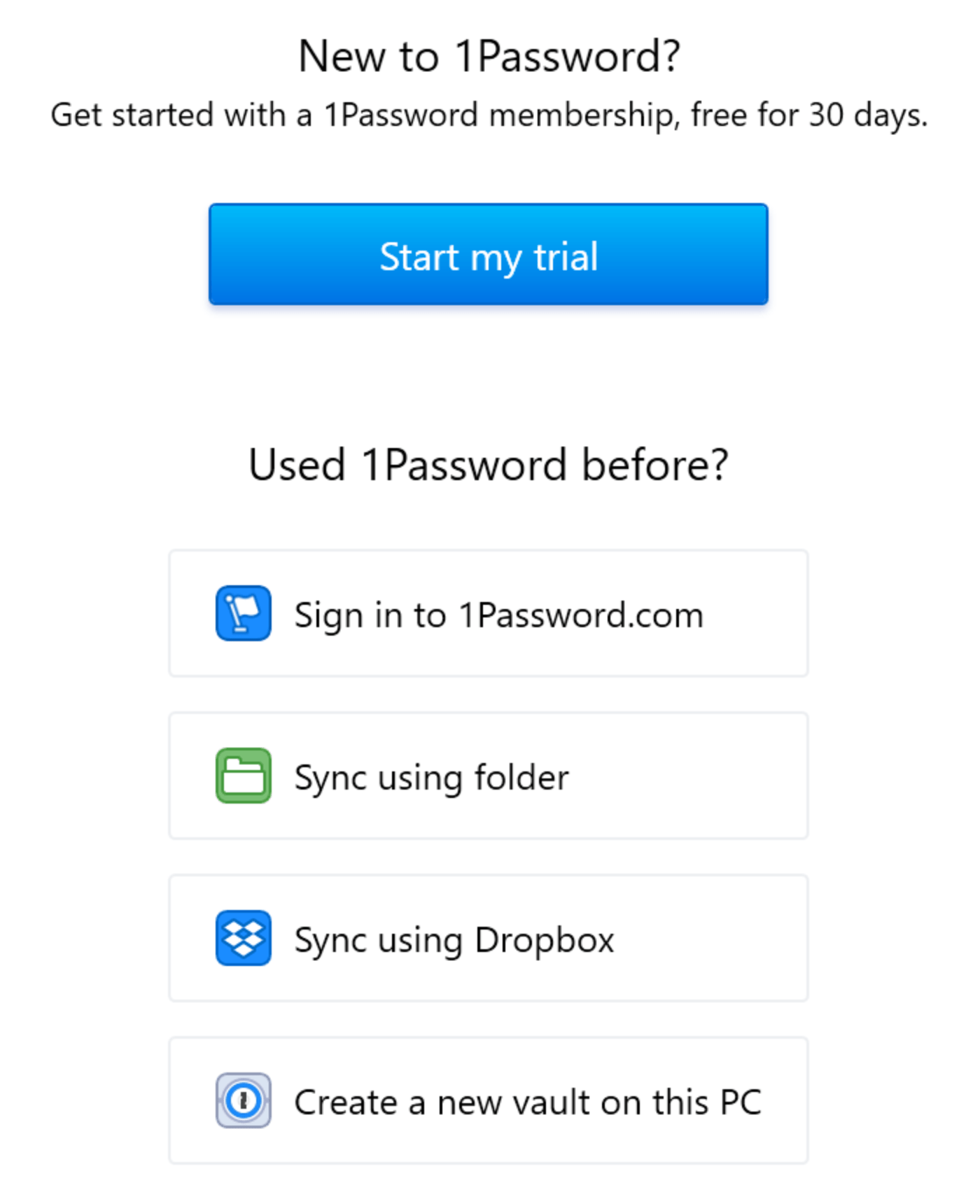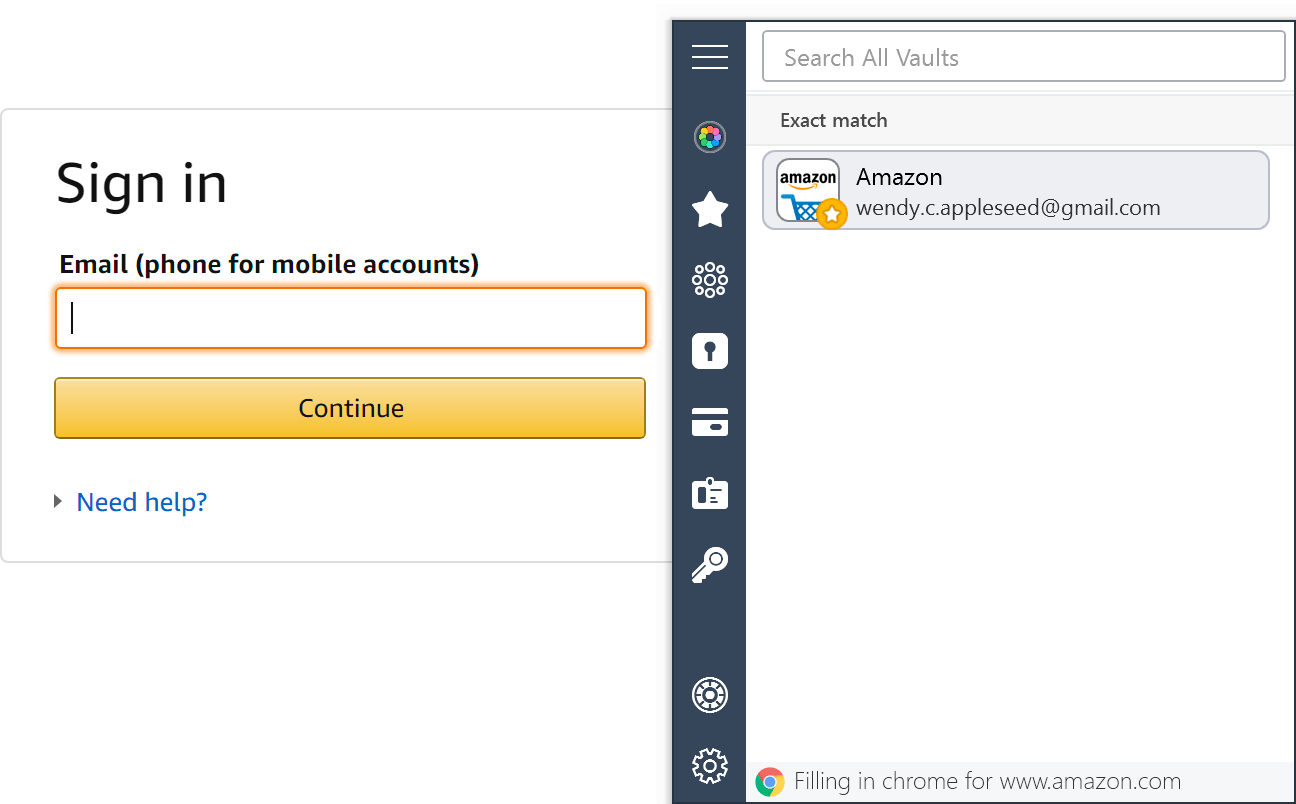 Next steps
After you set up 1Password, learn how to use it to manage your passwords, credit cards, secure notes, and more.
Get help
If you have any trouble setting up or using 1Password, contact your IT team.