Set up the 1Password keyboard
Before you can use the 1Password keyboard, you'll need to set up 1Password on your device. Then follow these steps:
Open your device settings, then go to System > Languages & input.
Tap Virtual keyboard, then tap Manage keyboards.
In the list of available virtual keyboards, turn on 1Password, then tap OK twice to enable the keyboard.
From now on, you'll be able to fill passwords in browsers and other apps with just a few taps.
Use the 1Password keyboard
To switch to the 1Password keyboard:
Tap the username field to bring up the keyboard.
Tap the keyboard icon in the bottom right and choose the 1Password keyboard.
If you don't see a keyboard icon, open the notification tray or long-press the space bar to switch keyboards.
To fill your username and password:
Touch and hold the 1Password icon next to the space bar. If 1Password is locked, enter your Master Password.
Tap to select a Login.

Tap the username field, then tap Fill Username.
Tap the password field, then tap Fill Password.
Sign in to your account.
You can switch back to the Android keyboard when you're done.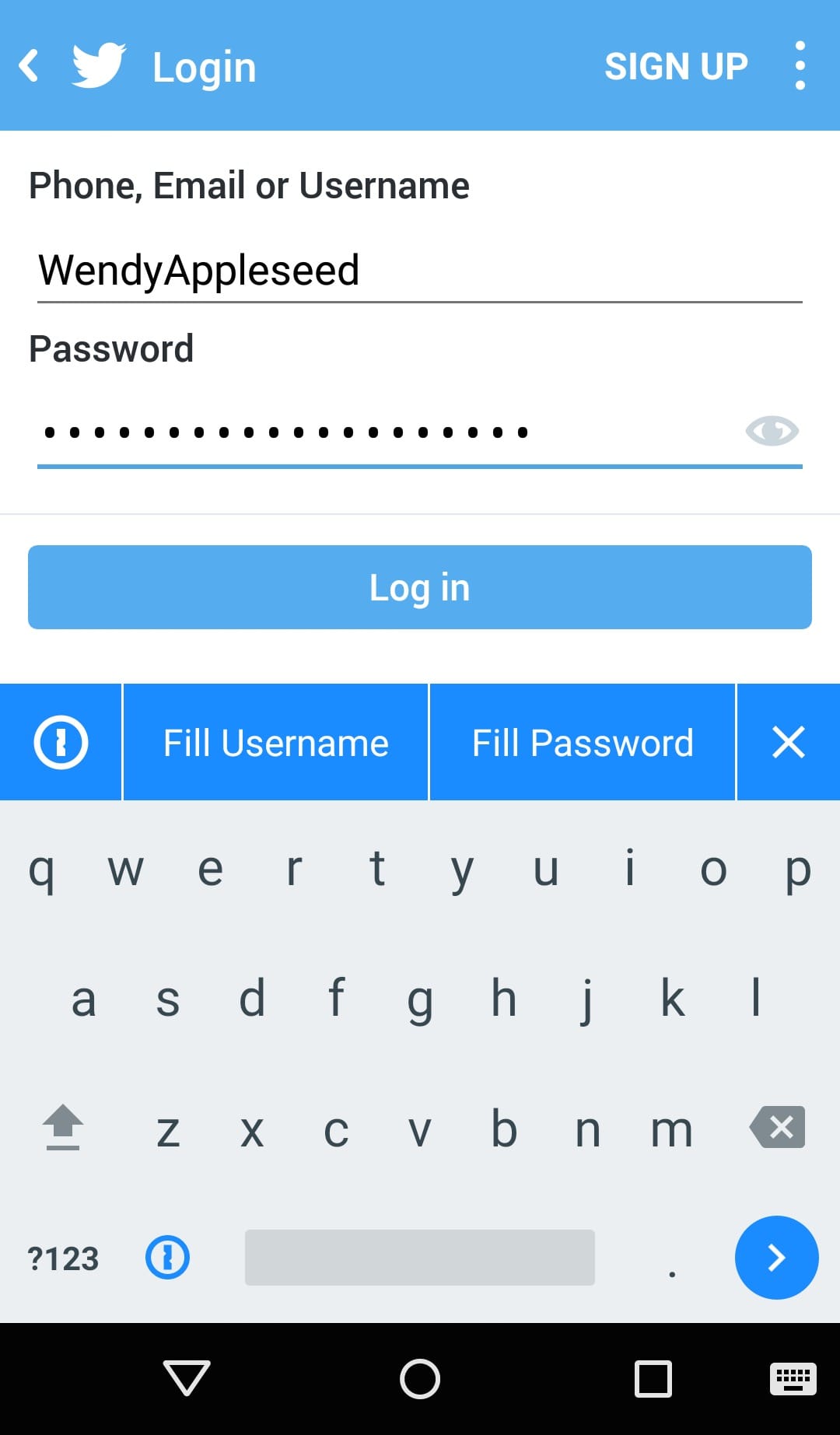 Next steps
You can also fill passwords: