Learn how to use the 1Password extension to fill passwords, credit cards, and addresses in Safari and supported apps on your iOS device.
Set up the 1Password extension
Before you can use the 1Password extension, you'll need to set up 1Password on your device. Then follow these steps:
Open Safari and tap .

Scroll to the bottom and tap Edit Actions.

Turn on 1Password in the list of Actions:

Tap next to 1Password to move it to Favorites, then tap Done.
From now on, you'll be able to fill passwords and more, without even opening the 1Password app.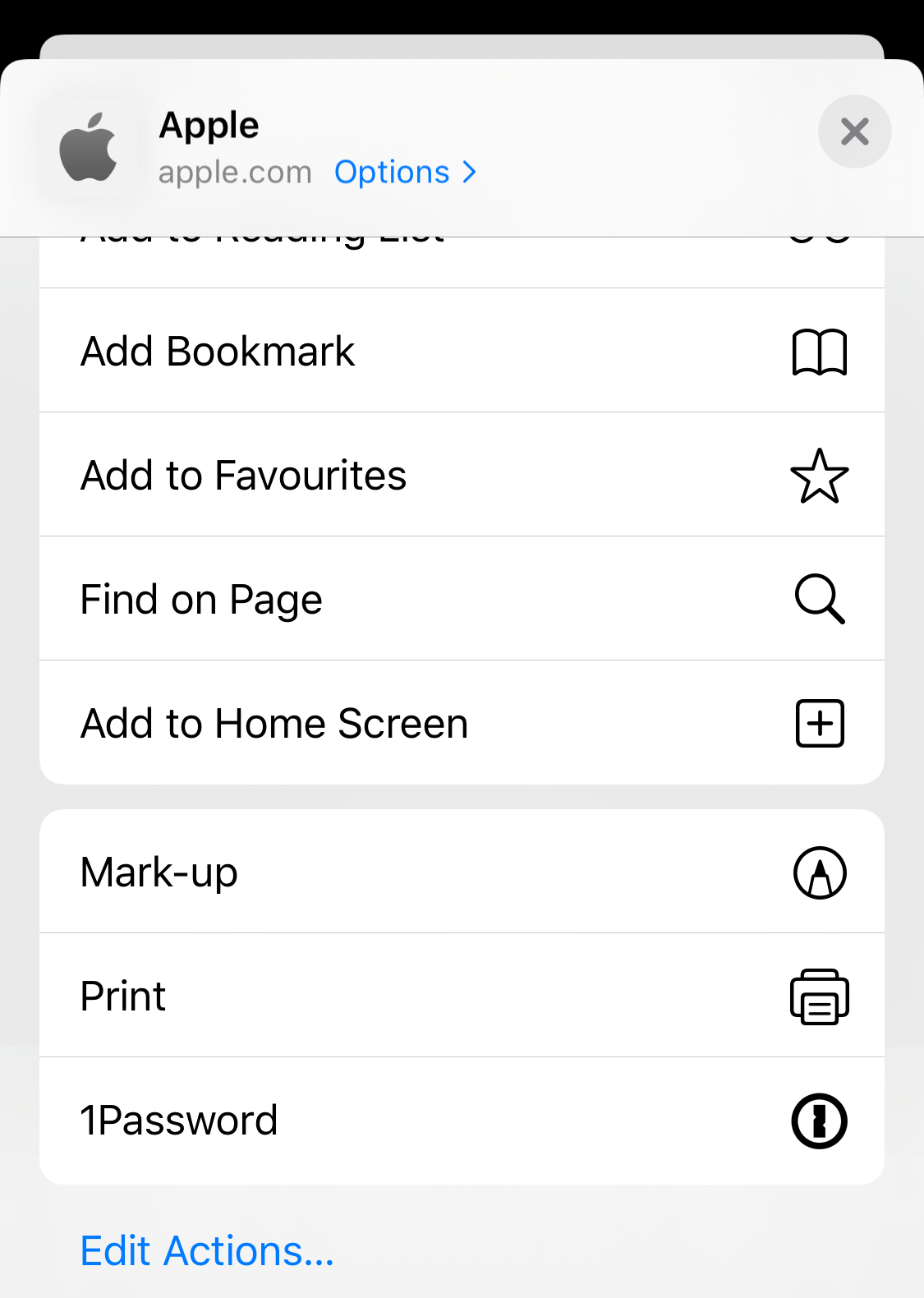 Use the 1Password extension
There are two ways to open the 1Password extension on your iOS device:
Safari and web views
In Safari and apps with a web view, visit the web page where you want to use 1Password. Tap
, then tap 1Password.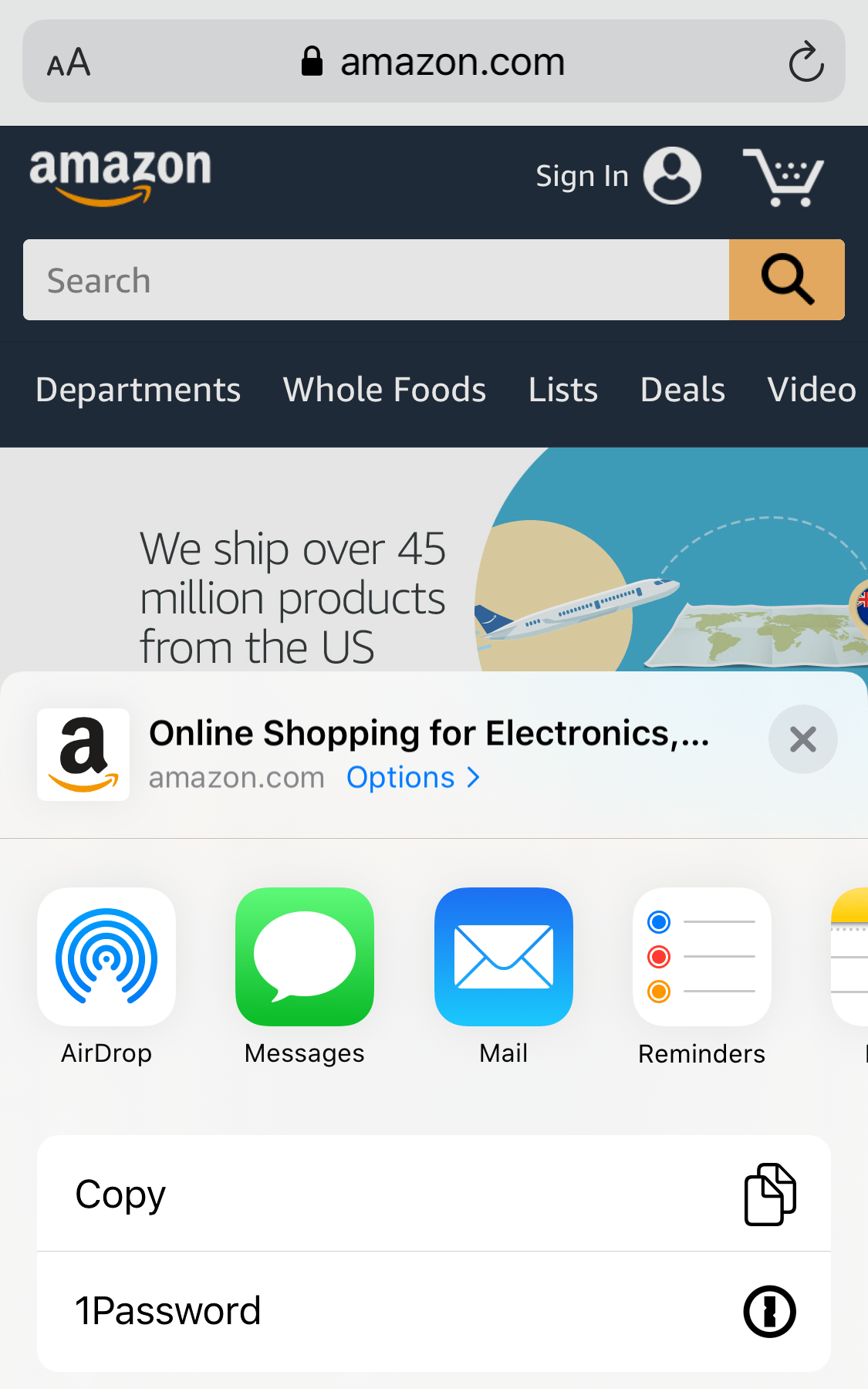 Supported apps
In apps that have support for the 1Password extension, tap

near the username or password field.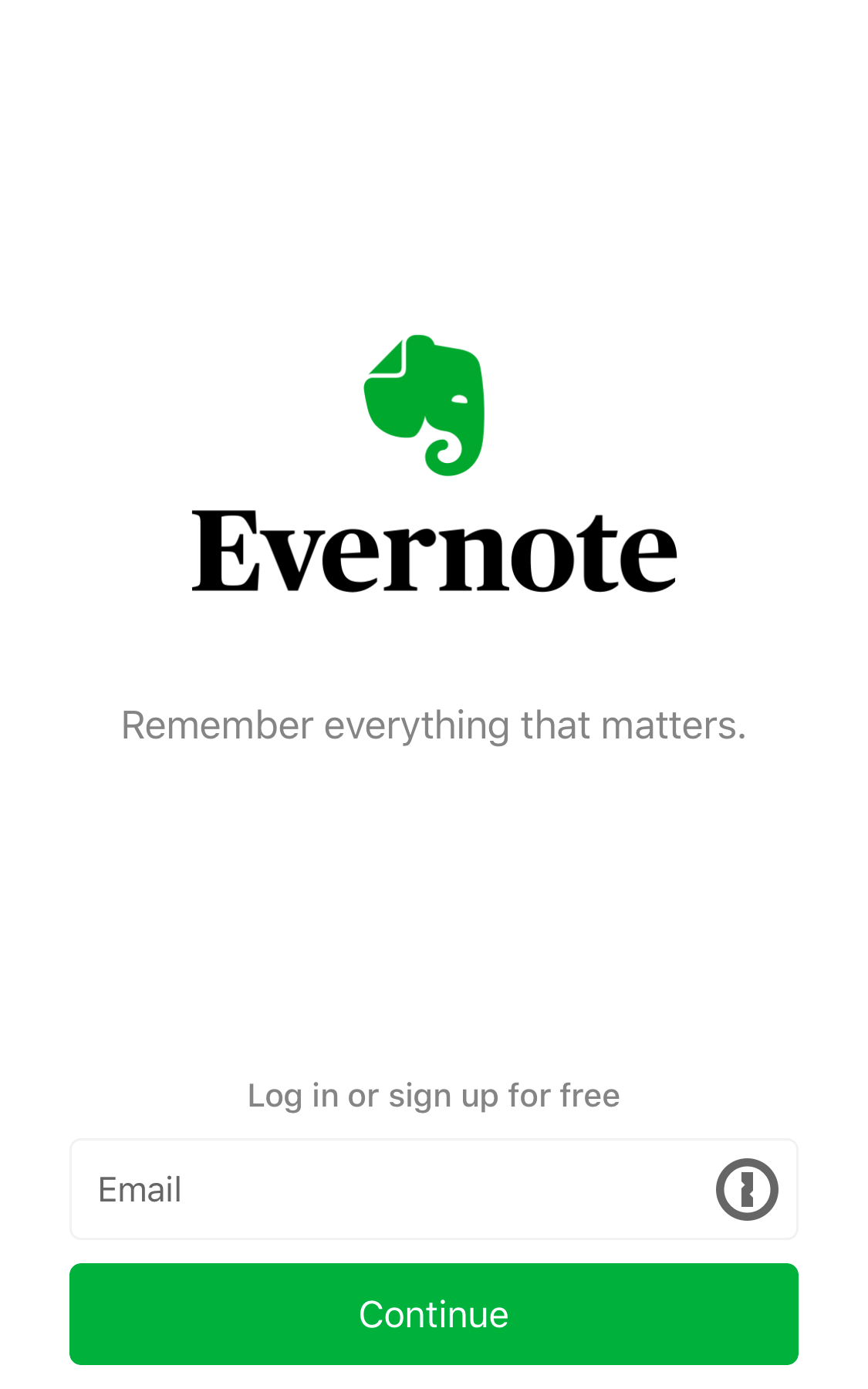 Fill and save using the extension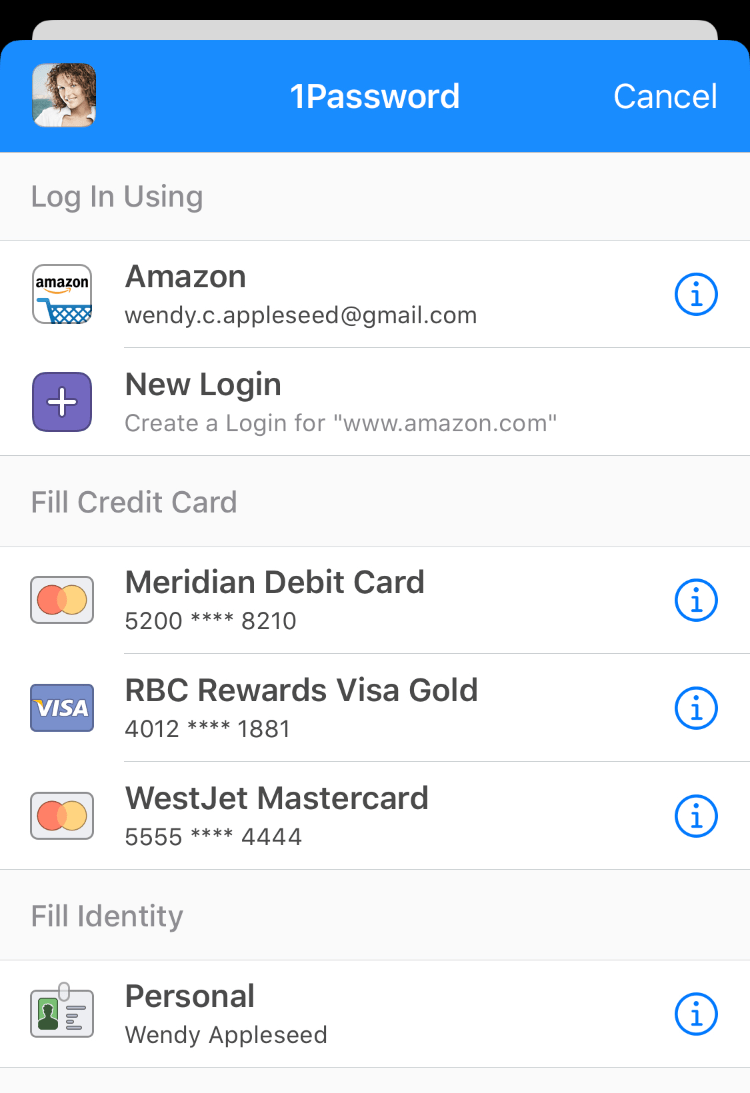 To fill a password, tap a Login item.
To save a password, tap New Login. Learn how to change a saved password.
To view an item's details, tap

.
To switch vaults, tap the vault icon in the top left.
In Safari and apps with a web view, tap to fill a credit card or address.
When you're done, tap Cancel.
Get help
In Safari, the extension can't be accessed from a blank tab or the Favorites page.
If you have an item in 1Password that's not appearing when you open the extension, you may need to edit the item to make sure its website field matches the website or app.
If you recently changed an item on another device and the change isn't appearing when you attempt to fill, open and unlock 1Password to sync your changes.
If you're an iOS app developer, add the 1Password extension to your app.
If you still need help, follow these steps:
Make sure you have the latest version of iOS.  
Make sure you have the latest version of 1Password.
Make sure that you set up 1Password.
Make sure that you set up the 1Password extension.
Make sure that Safari > Advanced > JavaScript is turned on in the Settings app.
Learn more
Next steps
You can also fill passwords: